California Poker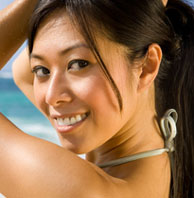 Welcome to Pokerfornia! We are the one and only authority site for poker players in California. This will be your one stop shop for the best California poker room reviews and information. We will regularly be adding trip reports from our loyal visitors. We are also following the CA poker legislation closely with our California poker news section. Good luck at the tables.
Subscribe to the Pokerfornia newsletter to receive up to date information on poker tournaments and casino promotions in California
WestmenloAA Finds Success At EPT
This article is from Pokerfornia, the leading source of California poker casinos review.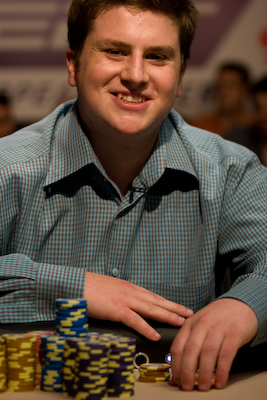 WestmenloAA is a well known poker player from Menlo Park, California. At only 20 years of age, and with his 4th place finish at the European Poker Tour Championship in Monte Carlo, his live winnings exceed 1 million dollars.
For those who don't know Isaac, he goes by WestmenloAA online and has been dominating the highest stakes cash games on Full Tilt for a while now.
Since he is less than 21, he can't play live tournaments in California and the US yet.
Online, Isaac has amassed a string of huge wins including the PokerStars Sunday Million and the Full Tilt $750k Guaranteed.
Since this post, he won the Full Tilt Online Poker Series, defeating a field of 4000 contestants and winning 158K. So Isaac is no stranger to big field MTTS…
Isaac was second in chips coming up to the final table:
Glen Chorny: 3,613,000
Isaac Baron: 2,853,000
Valeriy Ilikyan: 1,396,000
Michael Martin: 1,320,000
Maxime Villemure: 1,206,000
Denes Kalo: 1,119,000
Luca Pagano: 688,000
Antonio Esfandiari: 501,000
Antonio was the first to go as he was the shortstack. His exit interview: 
Down to the final 4, it seemed that the poker gods were with Isaac. At one point he pushed all in with Q3 and was called by Denes Kalo with AT. A Queen appeared on the river and Isaac was back, with more than 2 million chips.
Unfortunately Isaac went out soon after with AQ against AA when bluffing all of his chips at the wrong time on a raggy flop.
The Payout structure was the following (converted to dollars): 
1. $3,198,500
2. $1,866,790
3. $1,132,107
4. $932,692
5. $666,606
6. $533,601
7. $400,590
8. $266,004
Isaac was joined by his dad who flew over from California to see him play at the final table:
BTW, we *dare* you to find a better tournament poker player from California. If you know of any, please let us know in the comments box or discuss in the California Poker Forums. For now we'll leave it at … the best is => WestmenloAA
Tags: Poker in California, poker phenom, westmenloAA
One Response to "WestmenloAA Finds Success At EPT"
Jim Baron Says:
October 20th, 2008 at 9:47 am

Actually, I flew overnight from Connecticut where I live (not from California), to see Isaac at the EPT Championship in Monte Carlo
Leave a Reply