California Poker World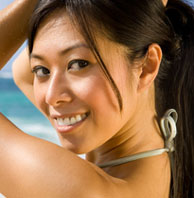 Welcome to Pokerfornia! You've come to leading site for poker players in California. Our site offers authoritative reviews of the best casinos you will come across in California. Our readers send in trip reports which we publish on a regular basis. All of this to help you in choosing the best best casino, tailored to your gaming needs. Good luck at the tables. If you prefer playing online, we recommend that you visit Casinoonline.com, as they review the best Online Casino Games
Subscribe to the Pokerfornia newsletter to receive up to date information on poker tournaments and casino promotions in California
California Poker News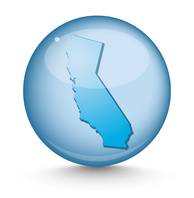 California has been the focus of attention for poker fans, including online poker fans, for quite some time. Poker related news has been spewing forth from California as legislators are putting a great deal of effort into legalizing online poker within its borders. Like Nevada, California is one of the major states in the US to provide an expansive selection of land-based poker rooms, and as such, desires just as strongly to offer legal online poker to its residents.
Earlier this year, legislators drafted an online poker bill – the California Online Poker Law Enforcement Compliance and Consumer Protection Act – that asks the California Gambling Control Commission, with the California Department of Justice's Bureau of Gambling Control to "prepare draft regulations containing suggested guidelines for the play of poker on the Internet under the Unlawful Internet Gambling Enforcement Act of 2006" [UIGEA], and to "provide a structure for regulation of intrastate poker on the Internet for gambling establishments and tribal casinos authorized to operate in California."
California's government is taking a long hard look at legalizing online gambling in their state due to the growing popularity of poker rooms and casinos well after the UIGEA went into effect in 2006. Meaning that by regulating online gambling within state lines, that it could prevent players from resorting to offshore gaming website's.
What does this mean for Californians? Basically, should the bill be passed in its current form, residents of California, of legal age, would eventually be able to play poker games and casino games from the same local gambling establishments they visit in person, simply by logging onto their computer. They would still be legally restricted from playing at major online poker rooms, like PokerStars and Full Tilt Poker, as they are not operating in California, but local establishments with online poker rooms would be acceptable.
The bill was first proposed in February of 2008 by Assemblyman Lloyd Levine, and has undergone a multitude of amendments up to its reintroduction in early 2009. It is likely the bill will continue to be amended until the California State Assembly, the lower branch of legislation, approves the bill. If, and when this occurs, it will still have to pass upper legislation.
The proposal went through the Senate Governmental Organization Committee and passed by a vote of 6 to 1 , which calls for the Attorney Generals Office to research on how to regulate card rooms and casinos for the Internet without violating the UIGEA laws. Levine believes that there a conclusion is not too far away because certain aspects of the UIGEA laws are vague about intrastate gambling on the Internet and its legalities.
He states that the UIGEA violates the rights of Californians everywhere by prohibiting them from playing online. With over a billion dollars spent in online casinos every year by American players, California could use some of these funds that are generated by online gambling which is estimated at $1 million per year would allot for the state to fund the same entities that are available for on-site gambling such as programs which prevent gambling addiction and those who attempt to gamble under the age of 18. The state would also impose law enforcement to oversee all online poker operations to ensure that casinos are following within the guidelines that are mentioned in the proposed bill.
California grants licenses for live card rooms and casinos although there are virtually no licensing requirements, regulation, or tools for law enforcement to protect the millions of Californians who play poker on various website's over the Internet. Their current laws make online gambling a misdemeanor for those who are caught playing in such rooms as Full Tilt Poker and Absolute Poker.
With the proposal going through the right channels, it could pass as soon as 2010 which means that California residents can play against one another in card rooms such as the Bicycle Club, the Hustler, Hollywood Park along with smaller card rooms such as the Turlock Poker Room, Mortimer's, and Caps Saloon. However, Levine is not 100% sure if his colleagues are behind him or not on the proposal to create regulations and allow his state to engage in online gambling events, though he is happy that its been accepted by the first committee.
Levine left his post after submitting the bill, his term having ended, but other members of California legislation were quick to take up the cause. It's not only citizens of 'The Golden State' who are intently following the processes of the California Online Poker Law Enforcement Compliance and Consumer Protection Act, but every US citizen with an interest in online poker.
If the named proposal is passed and put into effect in the state of California, this paves the way for other states to pass similar laws to allow their citizens to enjoy their favorite casino games from the comfort of their own homes. Should California legalize online gambling, it sets the precedent for other states to follow. Poker players from all over the nation will be keeping an eye on any related updates to California's proposed plan.
Copyright © 2010 Pokerfornia.com