California Poker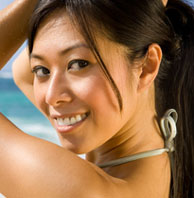 Welcome to Pokerfornia! We are the one and only authority site for poker players in California. This will be your one stop shop for the best California poker room reviews and information. We will regularly be adding trip reports from our loyal visitors. We are also following the CA poker legislation closely with our California poker news section. Good luck at the tables.
Subscribe to the Pokerfornia newsletter to receive up to date information on poker tournaments and casino promotions in California
WestmenloAA, A Rising Poker Phenom From California
WestmenloAA
WestmenloAA is a very successful California poker player from Menlo Park.Menlo was the recipient of the first ever Cardplayer Poker Player of the Year Award. This was well deserved as his track record has no equal. Isaac has litteraly won all of the sunday major tournaments online. If this wasn't enough, he also dominates the high stakes cash games on both Full Tilt Poker and Pokerstars. He's only 20 years old and plays a much smaller volume than other online pros. Read below for a list of his 10 biggest accomplishments and check your ego at the door ;-).
WestmenloAA:
Picture of WestmenloAA at EPT Monte Carlo: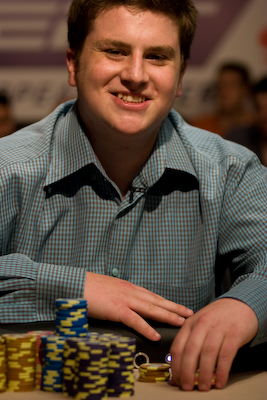 WestMenloAA Top 10 Accomplishements:
Under the screen name "the guru 11," he took down the first event of FTOPS VIII, defeating a field of over 4000 and earning $158,852.
He finished 4th at the EPT Grand Final in Monte Carlo earning €589,000 ($932,692).
He won the PokerStars weekly Sunday Million tournament for $254,000 (1K dollar buy-in).
He won the 5K buy-in freezout on Poker Stars for over $65,000.
He won the Full Tilt Poker $750k Guaranteed tournament for $132k.
He finished third in the UBOC tournament 13 on Ultimatebet for $74k.
He took down the Pokerstars biggest Sunday 200$ Rebuy for $57.690.
He is one of the biggest winners in the high stakes cash games on Full Tilt. His earning exceeded 1,000,000 dollars in 2007.
He has more than 20 online tournament wins of over 25,000 dollars.
He has one of the best track records in the 100$ rebuy on poker stars and has won it numerous times.
What Makes WestmenloAA So Successful:
After reading this list, you may be wondering what gives WestmenloAA such a huge edge. In an interview for Poker news, he describes his tournament style of play as tight and agressive. This differentiates him from other top players like Lilholdem954 or Annette15 who share a reckless and agressive style. Menlo knows how to turn on the aggresssion at times, but his default line of play is always conservative. In tournaments you will see him fold many hands. He will be patiently waiting for that perfect spot to strike. His timing is generally spot on and we think this is crucial to his success. The poker players on this site would qualify his style of play as "TAG with tricks". His game isn't old school conservative as McEvoy's or TJ Cloutier's. WestmenloAA's style is cautious and opportunistic. But his play varies a lot with table dynamics and specific reads.
Some other top online players, like SCTrojans, believe that his ability to execute has no equal. WestMenloAA never tilts, and all of his plays are meticulously calculated. This has given him success in the highest stakes cash games online. In these games, one has to withstand swings that can reach 100K a day. At 20 years of age, Isaac has seen more money than most adults ever will.
PokerNews asked him about what you have to learn to rise to the top when you already have the basics down. He broke it down this way:
Picking up on player tendencies
When to value-bet
Becoming better at reading hands
Being able to manage yourself
He goes on to say:
["Self-control is obviously huge, and when you're playing cash games, especially; if you go on tilt you can lose your entire bankroll"]
Concering the learning process involved in poker he sais it needs to be continual.
["If not, you're not going to be able to compete at the higher levels because other people are going to be learning every day and getting better and better"]
To be continued… We'll be sure to bring you the latest news on WestmenloAA.

Tags: Poker in California, poker phenom, westmenloAA
One Response to "WestmenloAA, A Rising Poker Phenom From California"
WestmenloAA Finds Success At EPT Says:
July 22nd, 2008 at 7:38 am

[…] WestmenloAA is a well known poker player from Menlo Park, California. At only 20 years of age, and with his 4th place finish at the European Poker Tour Championship in Monte Carlo, his live winnings exceed 1 million dollars. […]
Leave a Reply