California Poker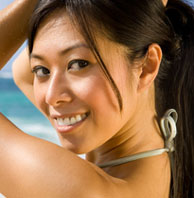 Welcome to Pokerfornia! We are the one and only authority site for poker players in California. This will be your one stop shop for the best California poker room reviews and information. We will regularly be adding trip reports from our loyal visitors. We are also following the CA poker legislation closely with our California poker news section. Good luck at the tables.
Subscribe to the Pokerfornia newsletter to receive up to date information on poker tournaments and casino promotions in California
Lucky Derby Poker Room, Sacramento CA | Review
This article is from Pokerfornia, the leading source of California poker casinos review.
Lucky Derby Casino is the place in California to go for non stop poker action. Grab a quick bite to eat between hands at one of the many restaurants and bars onsite. Place an order and have the table brought to you. There are six tables of poker play available showcasing No Limit Texas Hold 'em and Limit Texas Hold 'em games around the clock. The poker playing action never stops at the Lucky Derby Casino.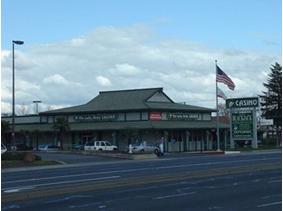 Lucky Derby Casino Poker Tournaments:
Lucky Derby Casino hosts a selection of No Limit Texas Hold 'em tournament  throughout the week.
No Limit Texas Hold 'em play kicks off bright and early at 9:00 am every Monday through Thursday morning. Action starts with a $14 buy-in with $10 going into a prize pool and $4 being an entrance fee. This game features unlimited $10 re-buys for the first two rounds of play. An attractive feature of this game is having the prize pot increased by the casino as the player numbers rise. For games with 10 to 19 players, the casino contributes $50 to the prize pot. For games with 20 – 29 players, the casino puts in $100 and any games over 30 players receive a $150 contribution.
On the first Tuesday of every month, there is a No Limit Texas Hold 'em game that takes place. The buy-in is $120 for a 6:30 pm start with sign ups starting at 5:00 pm. For the remaining Tuesday nights in a month, the game features a $70 buy-in with a 6:30 pm start. Registration starts at 5:00 pm. All of these games give preference to live players so it pays to be early.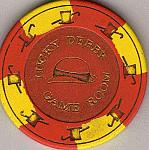 Play continues as the weekend arrives. Bright and early Saturday morning there is a No Limit Texas Hold 'em game starting at 9:00 am. Registration begins at 7:00 am with a $60 buy-in fee. $47 of this fee is contributed to the prize pool. The remainder of the fee goes to administrative costs.
Starting in July 2008 poker league tournament play gets underway. Games will be played every Wednesday night for the next two months with a total of 10 teams entering into the league. Entrance fees are $220 per team with an additional $15 to be paid per team each night of play.
Those teams that make it to the championship round will pay $20 on game night. Results are posted each week. 100 points earns a team $250 in chips. The top 3 teams at the end of play will earn $1000 chips towards the championship tournament event. A first place finish will earn a team $1000 with second place being $700, third place $300 and fourth place $200.
Lucky Derby Casino is a premier card club casino with convenient access to other destination points in California.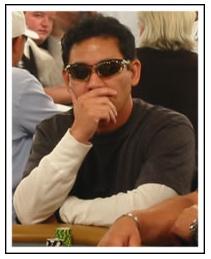 Tags: california poker rooms, northern california poker, Poker in California, sacramento poker
One Response to "Lucky Derby Poker Room, Sacramento CA | Review"
Sacramento Poker Says:
March 12th, 2009 at 5:11 am

[…]  Lucky Derby casino poker room […]
Leave a Reply