California Poker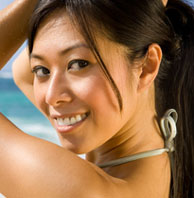 Welcome to Pokerfornia! We are the one and only authority site for poker players in California. This will be your one stop shop for the best California poker room reviews and information. We will regularly be adding trip reports from our loyal visitors. We are also following the CA poker legislation closely with our California poker news section. Good luck at the tables.
Subscribe to the Pokerfornia newsletter to receive up to date information on poker tournaments and casino promotions in California
Gold Country Casino Poker Room, Oroville CA | Review
This article is from Pokerfornia, the leading source of California poker casinos review.
Gold Country Casino and Hotel is the premier place in Northern California to see and be seen. Electric gaming action takes place around the clock where there are plenty of tables for every skill level of play.
The casino offers an upscale Poker Parlor where Texas Hold 'em is the name of the game seven days a week. The parlor is open on Monday through Thursday from 4:30 pm until close. Extended weekend hours on Friday through Sunday are 10:00 am until close. This provides plenty of time for Texas Hold 'em players to get a few rounds of play in each day.
The main game featured on the parlor gaming floor is Texas Shoot-out poker. Here the object of the game is to score a higher ranking hand than the dealer. Each player must then use these five cards plus the two in hand to make the best poker value hand. A dealer must do the same with the cards in hand as well. The one player who beats the dealer with a higher hand wins.
This and other Texas Hold 'em games featured are the stuff champions are made of. That is each has been played and made famous by a variety of world championship poker playing professionals. Other poker games include four card poker and Pai Gow Poker.
Gold Country Casino and Hotel offers numerous daily Texas Hold 'em tournaments for play. Interested players can sign up for any poker tournament in the poker parlor. Space is limited so it is advisable to sign up as early as possible.
Play begins on Monday evening with a No Limits Texas Hold 'em tournament starting at 7 pm. Buy in amounts is $20 which earn a player 1000 in chips. There is an unlimited re-buy option available for $20 which equals another 1000 in chips. Add-ons after this point are $20 for 2000 in chips. There is a $5 entrance fee and a $2000 guaranteed jackpot.
Tournament times are twice a day on Tuesday, Thursday, Friday, Saturday and Sunday at 12 pm and 7 pm. Tuesday and Thursday tournaments feature $30 buy-ins for the mid day tournament and $45 for the evening tournament. Guarantees are $1000 and $2000 accordingly.
Wednesday features a 7 pm tournament with $40 buy-ins with no re-buy options and a $5 entrance fee. Friday tournaments showcase a $30 buy-in for 3000 in chips for the 12 pm tournament and $55 buy-in for 8000 chips in the 7 pm tournament. Saturday and Sunday feature $25 buy-in tournaments in the morning and $55 buy-in tournaments in the evening. For the tournament at 12 pm the-add on option for $20 which gets a player 3000 in chips after the first hour of play.
Gold Country Casino and Hotel offers some of the best poker play in the Northern California area. Conveniently located to other cities including Sacramento, San Francisco and Reno make coming to the poker parlor a breeze for any level of poker player.
Tags: california poker rooms, northern california poker, Poker in California, sacramento poker
One Response to "Gold Country Casino Poker Room, Oroville CA | Review"
Heidi Says:
July 26th, 2009 at 1:44 am

You might want to put the poker room addresses in here. I have looked at several No. Cali poker rooms on your site but I cannot find them on mapquest if I don't have an address. I guess I will have to google them.
Thanks
Leave a Reply