California Poker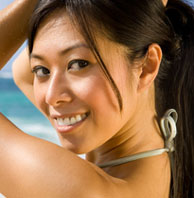 Welcome to Pokerfornia! We are the one and only authority site for poker players in California. This will be your one stop shop for the best California poker room reviews and information. We will regularly be adding trip reports from our loyal visitors. We are also following the CA poker legislation closely with our California poker news section. Good luck at the tables.
Subscribe to the Pokerfornia newsletter to receive up to date information on poker tournaments and casino promotions in California
FLB Sports Casino Poker Room, Sacramento CA | Review
This article is from Pokerfornia, the leading source of California poker card rooms review.
FLB Sports Bar and Casino is unique in that it offers a side order of card playing excitement during halftime breaks on the big screen televisions in the bar. All of the gaming equipment featuring the establishment is electronic poker tables, commonly referred to as Poker Pro. There are no dealers. There are no delays. Just eager poker players sitting around a typical poker table. The only missing piece of the puzzle is the dealer. This has been replaced by computer equipment that serves all functions of a real life dealer.
Electronic poker tables are an up and coming way to play poker. Players will see more deals per hour with no dealer interruption or mistakes made by other players. Every aspect of play is completely handled through a computerized table system.
The No Limit Texas Hold 'em games featured at FLB have recently been expanded to include a $0.25/$0.50 game every Friday night at 6:00 pm. Buy-ins for this game are $20 to $50. Thursday and Saturday nights are the big No Limit Texas Hold 'em games featuring $2/$3 games with buy-ins of $100 to $400. Outside of these highlighted games, the No Limit Texas Hold 'em games showcase $1/1; $1/2, $2/3, $3/5 and $5/10 around the clock 365 days a year. The $1/2 games feature buy-ins of $50 to $200 and the $2/3 games have $100 to $400 buy-in fees.
FLB is currently featuring a "Bad Beat Poker Play Jackpot" of $1,000,000 making it the biggest poker jackpot on the west coast. A winning hand of four "4's" beaten by any suite Royal Flush. The distribution for this setting is 40/20/40. This jackpot is available for all No Limit Texas Hold 'em poker games available for play at FLB Casino.
There are two different poker tournament league games. One started on May 20th and the second begins on July 9th. The first event plays on Tuesday evenings at 7:00 pm and play lasts eight weeks. Interested players pay $20 a week to be part of the action. The second event is a Deep Stack game that plays each Wednesday at 7:00 pm starting July 9th and continues for eight weeks. Fees are $50 a week split into $15 individual player payments per team per week. Start league play with 2000 chips and 20 minute blind rounds.
No Limit Texas Hold 'em tournaments take place on a daily basis. Most tournaments feature a $40 buy-in fee while the early morning 2:00 am tournaments reduce that fee to $20 per tournament. In addition, the tournaments contain re-buy options as well. The first Sunday of each month features a Ladies Only No Limit Texas Hold 'em tournament. This game has a $40 buy-in and the game begins at 3:00 pm.
FLB Sports Bar and Casino offers poker fans a new twist on an old favorite game. Electronic tables are popping up more and more in traditional casinos. This place is just getting to the electronic action faster and paying out jackpots quicker. 
Tags: california poker rooms, northern california poker, Poker in California, sacramento poker
Leave a Reply