California Poker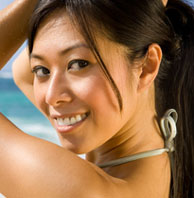 Welcome to Pokerfornia! We are the one and only authority site for poker players in California. This will be your one stop shop for the best California poker room reviews and information. We will regularly be adding trip reports from our loyal visitors. We are also following the CA poker legislation closely with our California poker news section. Good luck at the tables.
Subscribe to the Pokerfornia newsletter to receive up to date information on poker tournaments and casino promotions in California
Colusa Casino Poker Room, CA | Review
Colusa Casino sits approximately one hour north of vibrant Sacramento, California. Recent renovations to the establishment have added a hotel to the site as well as upgrades to the casino gaming area. The main attraction at this casino is the game of bingo. There is a large scale bingo hall dedicated to this popular game. Card players need not be discouraged however. There is still plenty of card gaming action that takes place at Colusa Casino.
Featured card games at the casino are No-limit and Limit Texas Hold 'em. The No-limit Texas Holdem games offer 2/4 blinds with a $40 minimum to $400 maximum buy-in fee. Players should be prepared for an occasional extended wait time. This is to be expected when the gaming area only contains two to three active tables at any given time. Given this, the casino offers the option for players to place their names on a waiting list. When a seat at a table becomes available, the player name is announced over the loudspeaker.
For tables that contain six or more players, the rake amount is $3 + $1. Table of five or less players can ask for a reduced rake amount. This reduced amount is $2 + $1 and is taken after the flop occurs. Card tables conduct business with the help of Shufflemaster automatic shuffling machines. No post is required of first time players that elect to sit down at a table and play some cards.
Some of the best tournament game presentations can be found at Colusa Casino. All registered players start a round of tournament play with $3,000 to $5,000 in chips and blinds of $25/25. Blinds increase from that point on to 25/50; 50/100 and 100/200 as the tournament levels progress. Each round of play is 20 minutes.
No-limit Texas Hold 'em tournament play begins on Thursday evening at 6:30 pm. There is a $30 buy-in and a $10 entrance fee with no option for re-buys available. Each level plays for 20 minutes and players begin the first round with $3,000 in chips. The only winner to walk away from the table with a cash prize is the player who finishes in first place.
Tournament play continues on Friday and Saturday. For Friday, the game features a $2,000 guaranteed prize pool. There is a $50 buy-in with no additional re-buys and a $20 entrance fee. Saturday carries two different games that take place at 12:00 noon and 6:30 pm. The noon tournament awards the winner $100 in chips. The evening event showcases a guaranteed $2,000 prize pool.
Tags: california poker rooms, northern california poker, Poker in California, sacramento poker
Leave a Reply