California Poker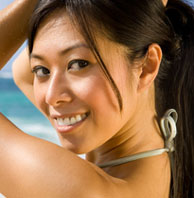 Welcome to Pokerfornia! We are the one and only authority site for poker players in California. This will be your one stop shop for the best California poker room reviews and information. We will regularly be adding trip reports from our loyal visitors. We are also following the CA poker legislation closely with our California poker news section. Good luck at the tables.
Subscribe to the Pokerfornia newsletter to receive up to date information on poker tournaments and casino promotions in California
Oaks Card Club Poker Room, Emeryville CA | Review
This article is from Pokerfornia, the leading source of California poker casinos review.
Oaks Card Club holds the distinction of being the oldest card playing room in Northern California. Its name originated from the Pacific Coast baseball team bearing the same name. The card playing room has been a landmark staple of the California gaming scene since the late 1890's. 
Gaming action takes places 24 hours a day each day of the calendar year. Walking inside the front doors players will find over 40 gaming tables bearing some of the hottest card games available. Select from Texas Hold 'em limit games, Omaha Hi-Lo and Stud poker games. As if this was not enough, there are popular Asian card games including Double Hand Poker, 21st Century Blackjack and Pai Gow available as well. All of the gaming action takes places in spacious rooms with large screen televisions covering the walls. This lets players keep up with the action on the table and in the outside sporting events world.
Texas Hold 'em Limit games feature 1/2, 2/4, 3/6, 6/12 and 15/30. These games feature optional overs. In addition there is a 30/60 game that plays on Tuesday and Friday. A Texas Hold 'em 1/2 game features a rake of $2 plus a $1 jackpot per hand. $1 plus one 6 handed and $1 plus one 5 handed. Each additional Texas Hold 'em game from 2/4 and up features a rake of $3 plus a $1 jackpot with $2 plus one 6 handed and $1 5 handed options. Average wait times for most games is approximately 15 minutes.
Tournament play is available two days a week on Wednesday and Sunday. First off is a tournament of no-limit Texas Hold 'em at high noon on Sunday afternoon. This game features a $100 buy-in with a $25 optional re-buy. There is a limit of one re-buy per tournament play. Next is the Limit Texas Hold 'em game on Wednesday nights at 6:35 pm. Here there is a $50 buy-in with a $15 re-buy option. The re-buy costs $50 and add on during tournament play also costs $50.
Oaks Card Club offers an upscale environment for card playing enthusiasts. One step inside the front door and it is easy to see why it has been a landmark for centuries.  
Tags: california poker rooms, northern california poker, Poker in California
Leave a Reply