California Poker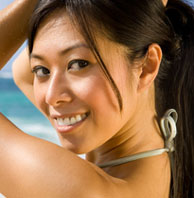 Welcome to Pokerfornia! We are the one and only authority site for poker players in California. This will be your one stop shop for the best California poker room reviews and information. We will regularly be adding trip reports from our loyal visitors. We are also following the CA poker legislation closely with our California poker news section. Good luck at the tables.
Subscribe to the Pokerfornia newsletter to receive up to date information on poker tournaments and casino promotions in California
Lucky Chances Casino Colma, CA | Review
Lucky Chances is an action packed card room situated in Northern California. This gaming facility got its start in 1998 and has transformed into an industry leading gaming institution since opening day. Lucky Chances offers refined equipment combined with a gaming environment all standing ready to meet player needs.
This Colma, California location offers 43 tables with fast paced card playing action around the clock every day of the year. An essential element to keeping the tables running smooth and players coming back time and time again is personable staff. The staff is there to cater to every player whim making gaming at Lucky Chances one of the ultimate playing experiences possible.
Attention to detail is readily noticeable on the gaming floor. One feature is a 'missed blind' notification system set in place. A player who elects to leave a gaming table during play for whatever reason receives a 'missed blind' button.
As the blind comes around during a player's absence, a loud speaker announcement is made asking player in seat # to return to table # to return as time has expired. A second announcement is made two to three minutes after the initial announcement. Two or three minutes after the second announcement, a floor manager removes the players' cards and chips to make room for another eager player.
Cash Games
This article is from Pokerfornia which provides the leading information and reviews on California Poker Rooms .
With 43 gaming tables in action 24 hours a day, it is virtually impossible for a player to not find a table game of interest on the playing floor. There are daily games of Texas No-Limit hold 'em games and Limit Texas Hold 'em games. Other poker games featured included Omaha Hi/Lo, Pot Limit Omaha Hi/Lo, 7 card stud and 7 card stud Hi/Lo. All poker games follow a standard poker hand ranking from highest to lowest. The highest card hand is Royal Flush and the lowest card hand is highest card.
The casino features a separate gaming room for poker play. The poker room is equipped with a divider down the center of the room. To one side of the divider are 25 available tables for standard poker games. On the other side of the divider are all the Asian games that are equally as popular. Most nights feature waiting lists for the popular high limit games of 20/20, 40/80, 60/120 and 80/160 Texas Hold 'em.
No Limit Texas Hold 'em games are offered on a daily basis. Wagering limits for various games on the floor are $1-$1-$2 blinds with $4 to open; $2-$3-$5 blinds with $10 to open and $20 – $40 blinds with $40 to open.
Texas Hold 'em games are also available on a daily basis. Wagering limits for those games are $3-$6 limit; $6 – $12 limit; $9-$18 limit; $20- $40 limit and $40 – $80 limit games.
Tournaments
Lucky Chances offers poker tournament play four days a week. Tournaments are held from Sunday through Thursday each week with various games each day.
Play kicks off bright and early on Sunday morning at 9:30 am with a Deep Stack No-Limit Hold 'em tournament. This tournament features a $10,000 first place guarantee and buy-ins is $225. For this a player receives 4000 in chips and each round of play lasts twenty minutes. This tournament is held the first three Sunday's of each month.
Monday morning tournament play starts at 9:30 am with a Deep Stack No-Limit Texas Hold 'em game. This game provides a $3500 first place guarantee. The buy-in fee is $65 with one optional re-buy. An initial buy-in fee earns a player 1500 in chips and the re-buy option earns 2500 in chips. Each round of play lasts twenty minutes.
Three days into tournament play, there is another Deep Stack No-Limit Texas Hold 'em game starting at 9:30 am. With this tournament, the buy-in fee is $150 plus a $25 entry fee. This entitles a player to 5000 in chips. There are no re-buy options and each round of play is twenty minutes in duration. The first place winner earns a guarantee of $6,000.  
The tournament that takes place on Wednesday morning is a mirrored version of Monday morning tournament. Deep Stack No-Limit Texas Hold 'em gets underway at 9:30 am with a $50 buy-in fee and $15 administrative entry fee. In addition, there is one re-buy option for $50. Players receive 1500 in chips with the initial buy-in and 2500 in chips with the re-buy. As with other tournaments, each round lasts twenty minutes.
Tournament play comes to an end on Thursday morning at 9:30 am with a Deep Stack No-limit Texas Hold 'em game. This carries a first place guarantee prize of $3500. Buy-in is $100 and the entry fee is $20. There are no options for re-buys. Players receive 4000 in chips to start and each round is twenty minutes long.
Specialty Tournaments
On the last Sunday of each month there is what the casino likes to call its 40 K tournament of play. This is a high stakes No-Limit Texas Hold 'em game features 23 rounds of play that last a total of thirty minutes each. A buy-in fee of $500 with a $50 entry fee is charged. This earns a player 4000 in chips.
There are ten minute breaks after every fifth round of play. Rounds one to six feature blinds ranging from $25 to $300 with no ante amounts in play. As tournament play draws to a close, the two final rounds, 22 and 23, offer $20,000 to $60,000 blinds and ante amounts of $5,000.  There are single table satellite games each day.
The next specialty tournament event to take place is the World Series of Poker Free Roll game. The grand prize at the end of this tournament is a $10,000 seat in the World Series of Poker main event and a $1,000 cash prize. To be eligible for this prize, a player simply enters the various daily tournaments that are held at the casino. When a player finishes in those tournaments, they earn a point reward. At the end of a month, all player points are added up and the top 50 finishers with the highest points earn a seat at the World Series of Poker Free Roll tournament.
At that point, players earn prize rewards based on where they fall on the 50 seat list for the free roll game. Places 41 to 50 earn 1000 in chips for the game. Places 31 to 40 earn 1250 in chips; place 21 to 30 earns 1500 in chips and places 11 to 20 earn 2000 in chips. For those that finish in 6th through 10th place earns 3000 in chips and the top five places earn 4000 in chips for tournament play. These chip amounts start play in the free roll tournament.
At the conclusion of the free roll tournament the top ten places each receives the $10,000 seat at the word series of poker and a $1,000 cash prize. The first place winner took home a reward of $110,000. $10,000 of it enters the player into the World Series of Poker main event and the remainder is a $100,000 cash prize.  
Special Events
Lucky Chances Casino is always looking to do their part for charitable organizations in the area. This past January the casino held a charitable event for the Bay Area Big Brothers Big Sisters organization. The choice game of play was a No Limit Texas Hold 'em poker tournament for the second year in a row. The casino donated 100% of the money from the buy-in and entry fees to the organization.
The 2nd annual Shuffle Up and Deal charity tournament took place on Saturday, January 26, 2008. The event rose over $42,000 in donations to the Big Brother Big Sister organization for the Bay Area. The organization announced that the charitable profits will go towards supporting youth mentoring programs that enrich lives of young children in need.
Atmosphere
Lucky Chances Casino provides some of the premier gaming atmosphere in all of Northern California. Upon walking into the gaming floor, players are greeted with vaulted ceilings and adequate lighting for play. Playing areas are well maintained. A floor manager or higher executive with the company picking up trash on the floor is a common sight in the casino.
The second main attraction at Lucky Chances Casino next to the table games is the food. People have been known to come from various parts of California to enjoy a nice meal at one of the casino's two restaurants. These two eateries offer every culinary dish that one could imagine. Menu selections are served in a warm environment that mimics that of a local neighborhood café. Throughout the last several years, Café Colma and Rene's Fine Dining have earned numerous awards and distinct rankings on the Daly City/Colma city culinary listings.
Parking is never a problem. The casino features the only underground parking facility that offers self-service and valet parking options.
Conclusion
Lucky Chances Casino may not feature the bells and whistles of other local area casinos but it does hold its own in terms of play. Some of the best table games in the state take place on the casino's gaming floor. The menu selections of the two eateries are also second to none. Everything comes together to create a great place to play a few rounds of cards in an environment that is similar to playing a friendly game in the comforts of home.
If you are a sports better, please use the Bookmaker bonus code to get your first deposit at bookmaker.com a leading sports betting site.
Tags: california poker rooms, northern california poker, Poker in California
2 Responses to "Lucky Chances Casino Colma, CA | Review"
Poker in San Francisco Bay Area Says:
July 8th, 2008 at 3:54 am

[…] Lucky Chances, Colma […]

Player Says:
March 16th, 2009 at 4:23 pm

Great to hear that Lucky Chances have been around since 1998, and growing daily. I hope to someday see Lucky Chances expand even bigger by adding slot machines & black jact tables just like Cache Creek so others who are not familliar with poker can also participate in the action and not have to drive so far in the boon dockers area. Do you think this will happen anytime in the near future like tomorrow with all the money that's been pouring into Colma's budget and yet we only have basic cable. It's time for an upgraded change. Thanks!

Resa
Leave a Reply