California Poker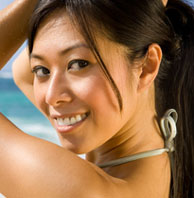 Welcome to Pokerfornia! We are the one and only authority site for poker players in California. This will be your one stop shop for the best California poker room reviews and information. We will regularly be adding trip reports from our loyal visitors. We are also following the CA poker legislation closely with our California poker news section. Good luck at the tables.
Subscribe to the Pokerfornia newsletter to receive up to date information on poker tournaments and casino promotions in California
Jackson Rancheria Casino
The Jackson Rancheria Casino is situated in Jackson, California at the intersection of Hwy 49 and Hwy 88 just off of New York Ranch Road. There is a new state-of-the-art Eagle's Nest Poker room available for poker players.
Technological features include a "no wait" pager system that alerts players to openings at tables of interest. Featured games in the Eagle's Nest Poker room are Texas Hold 'Em, three card poker and four card poker games.  Variations available on these games are low-limit, high-limit and no-limit games.
Poker tournaments are a daily occurrence at the casino. Standard daily poker tournament is held on Monday, Wednesday, Friday and Saturday at 10:00 am and Tuesday and Wednesday evenings at 7:30 pm. Buy in rates are $25 that equals $3,000 in chips. There are no re-buy or add on options and the entrance fee is $5.
Bounty tournaments are held on Monday, Thursday and Sunday at 7:30 pm and again on Thursday mornings at 10:00 am. There is a $45 buy in that equals $3,000 in chips with a $5 bounty and $10 entrance fee. Unlimited re-buy tournaments are held on Tuesday and Saturday mornings at 10:00 am. There is a $25 buy in and $5 bounty that equals $1,500 in chips. Each $25 re-buy equals $1,500 in chips. Entrance fee is $5. The final tournament is a $100 buy in with a $20 entrance fee. This is held on Sunday afternoons at 2:30 pm and is a $140 standard tournament.
Every Monday morning the California casino starts its weekly poker room "stack attack" promotion. From the opening of tables on Monday morning until midnight Thursday evening, all tables are eligible for the promotional play. The casino makes an announcement at various times that "stack attack" play is in motion. At that time, all open table numbers are placed into a drawing machine. The table number that is picked receives $100 in red chips for the next hand of play. The casino hands out $2000 in winnings to poker players each week
Every Monday to Thursday at 4 pm and 12:30 am the casino designates "high hand of the day" time in the poker room. At that time, the person holding the highest logged hand wins $100. The minimum qualifying hand is 4 of a kind with both hole cards in play. When a player is dealt a qualifying hand, it must be checked with the dealer or floor supervisor. If it is a verified qualifying hand, the floor supervisor logs the hand on a board and payout the prize. Additional qualifications are a live "raked" game with at least four players.
Jackson Rancheria Casino is a great destination for poker players of every skill level.
Tags: california poker rooms, northern california poker, Poker in California
Leave a Reply