California Poker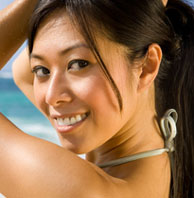 Welcome to Pokerfornia! We are the one and only authority site for poker players in California. This will be your one stop shop for the best California poker room reviews and information. We will regularly be adding trip reports from our loyal visitors. We are also following the CA poker legislation closely with our California poker news section. Good luck at the tables.
Subscribe to the Pokerfornia newsletter to receive up to date information on poker tournaments and casino promotions in California
California Grand Casino, Pacheco CA | Review
California Grand Casino showcases a touch of American Western lifestyle mixed in with modern card playing. Once inside, players are greeted with a Victorian house that has been transformed into one of the busiest card rooms in California. Where the sunken living room once stood has now been replaced with an old-fashioned bar with a full beverage menu.
Gaming tables reside in two separate rooms and the action here is considered by some to be the 'longest continual poker play in history'. The casino is open 24 hours a day year round ready to provide fast paced card playing action whenever the mood strikes. The casino got its start in 1854 as the famed Woodford Hotel. From that moment forward the poker action has never stopped.
Personnel are friendly and among some of the best dealers in the industry. Gaming action includes daily Texas Hold 'em play. Games can be found on the playing floor around the clock. There is a 3/6 Texas Hold 'em game daily between the hours of 8:00 am and 10:00 am that affords players the option to receive $40 in chips with a $30 buy-in fee.
This is followed up with a 6/12 game at 9:00 am and a 12/24 game at 10:00 am each morning. For these games, players receive $120 in playing chips with a $100 buy-in fee. Register as early as possible for these games. The extra playing chips option is limited to the first ten players that sign up. Each player must play for at least two hours to be eligible. There is an additional restriction of one bonus per player per day.
Another added bonus to playing at the casino is the food rewards. Breakfast and lunch is free to players who have been playing for a minimum of two hours Monday through Friday. Breakfast is offered free of charge to players on Saturday and Sunday. There is a limit in place that provides one free meal per day for players.
As a courtesy to new players, the casino provides a $30 incentive to the first $20 a player puts down in a game of Texas Hold 'em. There is a daily Texas Hold 'em tournament that begins at 9:00 am with registration starting at 8:00 for preferred players and 8:30 for the general public. The tournament features a $50 buy-in for $500 in chips and a $5 entry fee. There are no re-buy options and space is limited to five playing tables.  
This article is from Pokerfornia which provides the leading information and reviews on California Poker Rooms .
Tags: california poker rooms, northern california poker, Poker in California
Leave a Reply