California Poker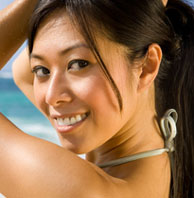 Welcome to Pokerfornia! We are the one and only authority site for poker players in California. This will be your one stop shop for the best California poker room reviews and information. We will regularly be adding trip reports from our loyal visitors. We are also following the CA poker legislation closely with our California poker news section. Good luck at the tables.
Subscribe to the Pokerfornia newsletter to receive up to date information on poker tournaments and casino promotions in California
Artichoke Joes Casino Poker Room
Artichoke Joes is a family founded and owned California poker casino that originated back in 1916 as a popular pool parlor. Today it stands at 20,000 square feet offering some of the most exciting gaming opportunities in all of California. Daily gaming tournaments with appetizing jackpots have poker players from across the country flocking to Artichoke Joes for a piece of the gaming action.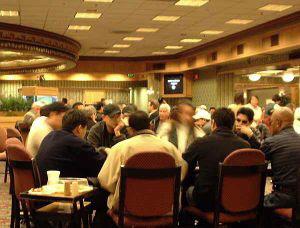 An exciting new feature to poker play at the casino is the introduction of lightning poker™ tables. This revolutionary game of poker takes the dealer out of the playing equation. In the dealer's place is an electronic touch-screen presentation that serves in the same capacity as a traditional dealer. Players are seated around the table and rounds of poker are played utilizing a touch screen application. As a result, cards are dealt faster and deals are instantaneous.
The adrenaline builds with each round of play. The main game played here is a Texas hold 'em split version. Traditional Texas hold em poker is available at standard live dealer tables. In May of 2008 a player was awarded $100,000 as a bad beat jackpot. There is a regular NL cash game that runs, with a minimum buyin of 100 dollars and blinds of 1-2-2.
Poker tournaments are held daily with a no limit Texas hold 'em event each Sunday at 6:45 pm. There is a buy in fee of $40 plus entrance fee of $9 to play. This entitles players to $500 in chips. Re-buys are available for $20 to $500 limits. This earns a player an additional $500 in chips. There is a guaranteed cash prize of $3,000.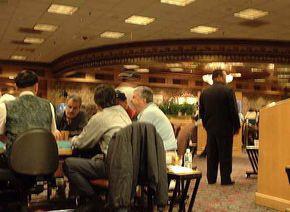 For the remainder of the week the tournaments are daily limit Texas hold 'em on Monday, Tuesday and Thursday. Each event is held at 11:00 am. Monday's tournament features a $20 buy in plus $8 entrance fee. This earns a player $300 in chips. Re-buys are available for at cost of $20. The guaranteed cash prize is $1,000. Tuesday's tournament features a $20 buy in with $5 entrance fee. There are no re-buy options here and play follows a single table satellite format. Last remaining player at each table wins $200. As the week comes to a close, the Thursday tournament is a round up format. There is a $40 buy in with $8 entrance fee and no re-buy options.
In addition to a poker room gaming feature, the casino offers a dining establishment that runs around the clock, sports bar and arcade to get a video game fix. The casino is situated in San Bruno where highway 380 and 101 come together. This location affords the casino the luxury of being three minutes from the San Francisco International Airport.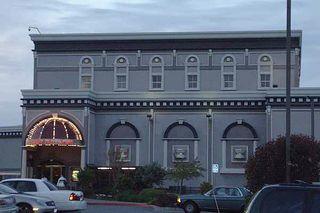 Tags: bay area poker, california poker rooms, northern california poker, Poker in California
One Response to "Artichoke Joes Casino Poker Room"
Poker in San Francisco Bay Area Says:
July 8th, 2008 at 4:09 am

[…] Artichoke Joe's, San Bruno […]
Leave a Reply