California Poker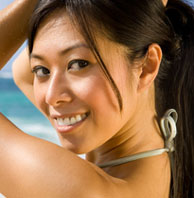 Welcome to Pokerfornia! We are the one and only authority site for poker players in California. This will be your one stop shop for the best California poker room reviews and information. We will regularly be adding trip reports from our loyal visitors. We are also following the CA poker legislation closely with our California poker news section. Good luck at the tables.
Subscribe to the Pokerfornia newsletter to receive up to date information on poker tournaments and casino promotions in California
Taylor Caby
Taylor Caby
Taylor Caby is a professional poker player and founder of the poker coaching site Cardrunners.com. His story has become legendary and showcases the real opportunity of online poker. Taylor Caby was a just a regular student at Michigan university when he discovered poker. He started playing the 5 dollars sit and go's on Ultimate Bet and transtioned to the highest stakes cash games very rapidly. At the time, one of the most respected players was Mahatma. Taylor Caby imposed himself as the best online cash game player by defeating him over a series of heads up matches. Basically, Taylor went from being a broke college student to a multi-millionaire (excluding his business earnings ) in a matter of years. There are many players that were able to ride the Moneymaker wave successfully.
Taylor Caby playing style is caracterised by incredibly accurate reads, relentless aggression and the ability to always stay calm and never tilt. He has outstanding personal management as well which allows him to bring his A game to the game over and over. If you want more visibility into his game, we recommend you check out his *extensive* collection of videos on cardrunners.com. Top online players like Isaac Baron (WestmenloAA) attribute their success to Taylor Caby's videos. So check them out !
Please see the video below for a sample of one of Taylor's videos.
This article is from Pokerfornia which provides the leading information and reviews on California Poker Rooms .
The trademark carateristic of Taylor Caby is his business sense. Cardrunners went from a couple of kids running a business in a basment to a web 2.0 money making powerhouse. Cardrunners is now a 3,000,000 dollar a year company.
During an interview, someone asked Taylor Caby if it was more satisfying running a successful business or to win at poker?
Basically, Taylor Caby answered that it is infinitely more satisfying for him to run the business. He doesn't play as much as he used to. When he was on top though, he was beating the $50/$100 No Limit games for a very good win rate.
What's the most rewarding part of online poker for him? Having started from scratch and be where he is today.
Looking back, Taylor Caby says that his life would have been infinitely different if he hadn't discovered poker in college. No kidding !
What is the most reThe money was real and people would look up to you. But, it's a really incredible feeling to start something from – literally nothing. We started the business in our fraternity houseone summer and now we're out here in Vegas doing a bunch of marketing. We're, you know, reasonably well known. It's just a really, really good feeling
Tags: poker phenom
Leave a Reply