California Poker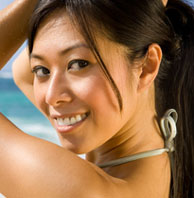 Welcome to Pokerfornia! We are the one and only authority site for poker players in California. This will be your one stop shop for the best California poker room reviews and information. We will regularly be adding trip reports from our loyal visitors. We are also following the CA poker legislation closely with our California poker news section. Good luck at the tables.
Subscribe to the Pokerfornia newsletter to receive up to date information on poker tournaments and casino promotions in California
Scotty Nguyen – The Prince Of Poker
Scotty Nguyen
Scotty Nguyen drunken videos have been circulating on the web recently. These videos all originate from the 50 K Horse event. Scotty Nguyen, the prince of poker himself, made of a fool of himself with drunken talk at the final table of the 50K WSOP horse event. Scotty was fortunate enough to take down the event, which is a spectacular result. This really begs the question : Is Scotty Nguyen the best tournament player in the world ? Not only does he have a Main Event World Series of Poker win, a World Poker Tour Championship 1st place finish, but he has just taken down the prestigious 50K horse WSOP tournament half drunk ! (well three quarters drunk as you will see in the video below).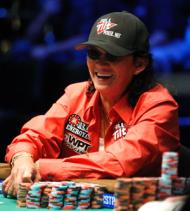 Scotty Nguyen Drunken Antics
Scotty Nguyen's drunk behaviour really started once the beers and cocktails started pouring at the final table. Hey, who said a final table couldn't be a party ? Drinking a little bit and making a couple of million dollars on the side ? This sounds like a good deal to us ! Anyways, as soon as these cocktails started flowing, Scotty Nguyen started displaying a total lack of class by speaking down to the waiters and Michael Demichelle. 23 year old Michael DeMichelle tilted Scotty by *celebrating* with his friends everytime he won a pot. This really tilted Scotty…
When the action was three handed, including poker pro Eric Lindgren, Scotty started to be very DRUNK to say the least. He used the eff word proudly numerous times. Just watch the video underneath, you will actually hear more "bleeps" than words spoken at this final table, which is pretty hilarious if you ask us. Scotty Nguyen was clearly annoyed that the beer wasn't been served quicky enough and started saying :What kind of effin service is this ? Talking down to the waiter.
Scotty Nguyen Drunk Video
Scotty Nguyen
Is Scotty Nguyen an asshole ? Honestly, after watching this video you may think so, but we disagree. OK, so Scotty Nguyen made a mistake *once*. He really apologized after the event and usually displays good behavior at the poker table. Being referred to as the prince of poker, you can tell that his drunken behavior during a televised final table is the exception and not the rule. Scotty is a great guy and he is good for the game.
Scotty Nguyen Apology
Here are some extracts from his apology, please refer to railbirds.com for the entire transcript.
He opens with:
["I would like to apologize to all my fans for the disappointment I have caused in the H.O.R.S.E. Event. For that I would like to express my sincerest apology."]
He argues that he was so focused on the win that nothing else mattered for him at the time:
["This tournament was too important for me, the trophy, the fifth bracelet, and history, my head was zoned in for this event, and for that time, I forgot the fans were watching me"]
And
["I said things I shouldn't have said that have disappointed you, and I apologize for my actions. All my life, there have been many many tournaments, I put all the fans first, tried to play bad hands and win to give more excitement, and I would blow my tournament, however I have never regretted it, because without all you fans there would never be a Scotty Nguyen, and I appreciate all of you every which way."]
And we couldn't help but agreeing with Scotty on this final quote:
["Another thing, I always bring joy and excitement to the poker game every time I'm on tv, and all of you know, when Scotty Nguyen is on tv, your eyes are glued on the screen"]
As an aside, although he has had great success in the live arena, Scotty hasn't been very active in online poker rooms.
Scotty Nguyen wife
This article is from Pokerfornia which provides the leading information and reviews on California Poker Rooms .
Scotty Nguyen's wife is very supportive of her husband and supported him throughout this incent. Her name is Julie Nguyen and she seems to be quite a character. Apparently she likes focusing on shopping while Scotty focuses on taking down tournaments. Seems like a good deal to her.
Anyways, if you ever wondered what Scotty Nguyen's wife looked like, please check the interview below:
Scotty Nguyen's Wife Interview
Tags: poker phenom
Leave a Reply