California Poker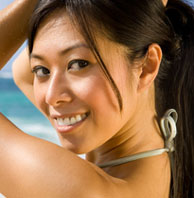 Welcome to Pokerfornia! We are the one and only authority site for poker players in California. This will be your one stop shop for the best California poker room reviews and information. We will regularly be adding trip reports from our loyal visitors. We are also following the CA poker legislation closely with our California poker news section. Good luck at the tables.
Subscribe to the Pokerfornia newsletter to receive up to date information on poker tournaments and casino promotions in California
Sbrugby
This article is from Pokerfornia, the leading source of California poker casinos review.
Sbrugby
Sbrugby or Brian Townsend, is one of the most successful online players that the game of poker has ever seen. Some of his accomplishments are simply mind boggling . One could even argue that he is the best player in the game. Period.
In less than a year, Sbrugby moved from small stakes no limit to the highest stakes available on Full Tilt Poker. Read again… That's right, he went from 100NL to crushing both Patrick Antonius and Phil Ivey online in less than a year.
Golden account, super user ? Not a chance, just an outstanding player with a drive to succeed and a natural instinct that are uncommon to say the least.
What's his secret ? Sbrugby constantly works on his game. He is dedicated and has tunnel vision. He knows that he has what it takes to be the best player in the world and he gives himself the chance to succeed.
You can read about sbrugby's day to day experiences and progress on his blog over at cardrunners. His blog has received tens of millions of hit in a very short time frame. This just goes to show how popular sbrugby has become.
Although sbrugby's main specialty are shorthanded no limit games, he is also an expert in No Limit heads up, 6 max Pot Limit Omaha and heads up PLO. He plays all of these games at the highest stakes that are available.
In fact, if you are interested in learning PLO, we recommend that you watch his video series on cardrunners which is nothing short of outstanding.
For the aspiring online poker player, sbrugby is a role model in every sense of the word. New poker players see themselves dominating the game like him in the future. Sbrugby is the dream pill that they need to stay motivated. These players watch his videos religiously and try to pick up as many strategy pointers from him as possible.
Sbrugby has also transitioned to live play very well and blogs about a 2.85 million dollar day he had in Las Vegas . Not bad !
All in all, is a very well rounded player that is a force to be reckoned with for most forms of poker.
The only area he needs improvement would be no limit poker tournaments but he han't had the opportunity to play many of these.
If you're new to the online poker world, it is very likely you will come across this online handle: sbrugby !
Tags: poker phenom
Leave a Reply