California Poker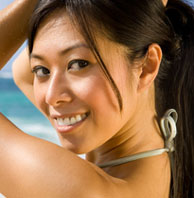 Welcome to Pokerfornia! We are the one and only authority site for poker players in California. This will be your one stop shop for the best California poker room reviews and information. We will regularly be adding trip reports from our loyal visitors. We are also following the CA poker legislation closely with our California poker news section. Good luck at the tables.
Subscribe to the Pokerfornia newsletter to receive up to date information on poker tournaments and casino promotions in California
San Manuel Casino Poker Room, CA | Review
This article is from pokerfornia.com, the leading online resource for California poker room reviews.
San Manuel is situated in the heart of Highland, California and provides some of the best card gaming action outside of Las Vegas. As the word spread about this establishment, crowds started to form in the gaming area. Recent renovations greatly contributed to this effect. The gaming area features vaulted ceilings that provide a nice breeze throughout the room, even on a busy day of gaming action.
Part of the renovation included replacing out dated tables with stylish, sleek tables perfect for endless hours of card play. San Manuel offers a wealth of jackpots for players to aspire to reach. The most notable is the Texas Hold 'em Jackpot. Here when a player holds a hand that contains Aces full of Tens that is beaten by four-of-a-kind or better, the jackpot is awarded. In order to be eligible for the jackpot prize, both hole cards must play. Of the jackpot amount, 50% goes towards the bad beat; 25% goes towards the winning hand and 25% goes towards the table portion.
Each time the jackpot prize is awarded, it instantly resets to $10,000. Add to this the fact that the casino increases the amount twice a day and it becomes a sizable jackpot prize. An active weekend may see $3,000 per day added to the jackpot. Other available jackpot prizes include the Highland that awards $250 each hour on Tuesday and Thursday between the hours of 12:00 pm to 12:00 am. Following suit is the double jackpot prize handed out on Monday and Wednesday between 12:00 pm to 12:00 am. During this time period, jackpot amounts are automatically doubled when an announcement is made.
By far the most popular game on the floor is Texas Hold 'em. The vast majority of tables can be seen playing low-limit Texas Hold 'em at any given time during the day. Top contenders are the 2/4 blind and 3/6 blind games. Frequent players seated at these tables include novice poker players and retired individuals. Game odds favor the player with some of the best chances for walking away a winner outside of Las Vegas. ?
Tags: california poker rooms, Poker in California, southern california poker
Leave a Reply