California Poker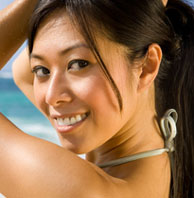 Welcome to Pokerfornia! We are the one and only authority site for poker players in California. This will be your one stop shop for the best California poker room reviews and information. We will regularly be adding trip reports from our loyal visitors. We are also following the CA poker legislation closely with our California poker news section. Good luck at the tables.
Subscribe to the Pokerfornia newsletter to receive up to date information on poker tournaments and casino promotions in California
Ocean Eleven Casino Poker Room, CA | Review
Ocean's Eleven is a top notch card gaming establishment located in the heart of Southern California. Poker is the name of the game here with a vast majority of the gaming tables showcasing one form of poker or another. The casino designates 23 tables for high limit poker with stakes of 4/8 and higher. This section of the casino is housed on the main gaming area floor. Just to the right of this area is where the low limit games of poker are played out.
Gaming area amenities include upscale décor with elaborate paintings adorning the walls. Large screen televisions hang on the walls to keep players informed of what is going on in the outside world. More often than not, these televisions are tuned into some sports event.
No-limit Texas Hold 'em is the most popular game being played on the floor at any given time. This game starts with blinds of 1/1 and a $20 minimum to $40 maximum buy-in amount. From there the games progress to a 1/2 blind with a $40 minimum to $80 maximum buy-in; 2/3 blind with a $200 minimum and $300 maximum buy-in. Rounding out the No-limit games available are a 5/5 blind with a maximum buy-in of $1,000 and a 10/10 blind with a $600 minimum to $2,000 maximum buy-in amount.
Other games featured on the gaming floor include Limit Texas Hold 'em; 7 card stud Hi-Lo; Mexican Poker and Omaha 8. No-limit Texas Hold 'em games still rein supreme on the gaming floor. The odds are in a player's favor in the low stakes games of No-limit Texas Hold 'em. For even greater odds, play the 1/1 blind with a $20-$40 minimum/maximum buy-in combination.
Ocean's Eleven maintains an adequate number of gaming tables at any given time. This translates into a lower than usual wait time for an open space at a low limit table. When the stakes are higher in the high limit games, there can be an extended wait time. It is advisable to call ahead and place a name on the waiting list.
No-limit Texas Hold 'em tournaments are held on a daily basis. Games are held on Monday, Tuesday, Thursday and Friday starting at 10:00 am. There is a $30 buy-in and a $5 entrance fee. Tournament play continues at 10:00 am on Wednesday morning with a $50 buy-in and $5 entrance fee. No-limit Texas Hold 'em tournament play comes to a close on Saturday mornings. The last tournament game of the week kicks off at 10:00 am with a $60 buy-in and $5 entrance fee.
Ocean's Eleven is a great place to come and enjoy some No-limit poker playing action. ?
If you want to discover an atypical poker game, we recommend this website on let it ride poker games.
Tags: california poker rooms, Poker in California, southern california poker
2 Responses to "Ocean Eleven Casino Poker Room, CA | Review"
Jesse Goodin Says:
August 31st, 2008 at 6:29 am

Where did you get your blog layout from? I'd like to get one like it for my blog.

admin Says:
August 31st, 2008 at 6:39 am

revolution themes
Leave a Reply