California Poker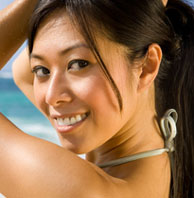 Welcome to Pokerfornia! We are the one and only authority site for poker players in California. This will be your one stop shop for the best California poker room reviews and information. We will regularly be adding trip reports from our loyal visitors. We are also following the CA poker legislation closely with our California poker news section. Good luck at the tables.
Subscribe to the Pokerfornia newsletter to receive up to date information on poker tournaments and casino promotions in California
Hustler Casino Poker Room, Los Angeles CA | Reviewed
This article is from pokerfornia.com, the leading online resource for California poker room reviews.
Legendary adult magazine publisher, Larry Flint, turned the pages on a new venture by opening the card room Hustler Casino in a Los Angeles suburb. This venture turned out to be a huge success upon its opening date in 2000 and this added to Mr. Flint's business portfolio. At last report, the casino is generating approximately $20 million in revenue each year since opening.
Hustler Casino was created on the foundation of the defunct El Dorado Club. This old fashioned card room was purchased by Larry Flint in 1998 for a price of $8 million. Mr. Flint then sunk an additional $30 million into renovations to give the Los Angeles gaming area a Vegas style card room. A recent expansion to the casino featured the Crystal Room which has a multi-purpose function of card room, conference room and tournament location.
The casino's amenities are almost as elaborate as the players that grace its tables. An eatery aptly titled 'Royal Court' is housed on the second floor. Menu selections are available in traditional eat-in style or order to go and presented table side at the gaming tables. There is a sports lounge area that features a circular bar. This is the perfect spot to people watch as celebrities and sports athletes are frequent patrons of the casino.
Visit the upscale shop where a variety of Hustler merchandise is available for sale. As to be expected, Hustler's trademark line of adult magazines is also available for sale in the shop. Losing is almost easy to take with the player amenities available around the clock. The casino offers car wash and shoe shine services along with tableside neck massages to relieve tension from hours of playing.
Cash Games
In total, the casino offers 55 gaming tables spread out across the playing floor. By far the most popular game to be found in play around the room is Texas Hold 'em. A variety of limit and no-limit game versions are offered to ensure there is something for every player and every skill level. Hustler Casino runs a $1500 – $3000 seven card stud game that makes it the largest ongoing game on the globe. Another high-stakes game played regularly here is the $6000 per hand Blackjack game.
This casino ranks high on many players lists making it a popular gaming establishment on any given calendar day. For that reason it is advisable that potential players place themselves on a waiting list. Typical wait times for a no-limit Texas hold 'em game on a Friday night starts at 20 minutes. As the night continues the wait times have a tendency to increase. Some players have reported waiting up to an hour or more for a table spot after 10:00 pm on a weekend night.
Weeknights feature two or three no-limit Texas hold 'em tables with one being coined a 'must move' table. That means that player spots at the table are temporary and players move on to another table once a spot opens up. To keep up with the demand, the casino normally adds one to two gaming tables on weekends.
Everyday between the hours of 11:00 am – 12:00 pm and 1:00 pm – 2:00 pm there are No-Limit Texas Hold 'em games of $2/$4; $3/$6; and $4/$8 in play. In addition there is a no-limit Texas hold 'em game of $8/$16 with a kill. This game showcases a $40,000 seeded progressive jackpot where aces full of tens beaten by four of a kind or better wins the jackpot. Additional kill games are $3/$6; $4/$8; and $6/$12 games of limit Texas Hold 'em.
Hustler Casino features automated electronic poker tables on the gaming floor as well. The casino configures a particular poker table for any desirable limit and poker game. For example one moment a playing table can feature a $2/$4 limit Texas Hold 'em game. Later in the evening, that same table can now feature a $20 sit-n-go no-limit tournament. Table play is in a manner similar to online poker. The advantage to this style of play is the house generally has a low edge so there is a chance to earn substantial money. Second any chance of dealer mistakes is completely eliminated.
Tournaments
Hustler Casino offers a jam packed daily tournament play schedule. Things get started on Sunday afternoon with a Deep Stack No-Limit Texas Hold 'em kicking off at 3:00 pm. This game features a $20,000 guarantee with players paying a $225 buy-in and $30 entry fee that entitles them to $5000 in starting chips.
A No-Limit Texas Hold 'em game gets started on Monday night at 7:00 pm. For this game there is a $15,000 guarantee with a $100 buy-in and $25 entry fee that earns a player $3000 in starting chips. Play continues the next night at 7:00 pm with a Deep Stack No- Limit Texas Hold 'em game with a $20,000 guarantee. To enter, players make a $225 buy-in and $30 entry fee payment to receive $5000 in starting chips.
Midway through the week there is a No-Limit Texas Hold 'em game that feature multiple re-buy options. This game gets started each Wednesday night at 7:00 pm with a $100 buy-in and $25 entry fee that earns a player $3000 in starting chips. The guarantee for this game is $15,000. Tournament play for the week comes to an end on Thursday nights at 7:00 pm. This is when a Deep Stack No-Limit Texas Hold 'em game kicks off with a $225 buy-in and $30 entry fee. A player receives $5000 in starting chips for a chance to be part of the $20,000 guarantee.  
Specialty Tournaments
Larry Flint goes the extra mile to offer high profile poker tournaments to regular players as often as possible. There are a number of tournaments that the casino is known for that play throughout the year. The start of spring is marked with the annual Spring Fever Poker Tournament that kicks off at the end of March each year. Mr. Flint makes this high-stakes game affordable for regular players.
Buy-ins for the game range between $100 and $500 per game and entry fees start at $20 and end at $70 per game as well. Throughout the week of play there are No-Limit Texas Hold 'em games played for all levels of skill. Both weekends that are part of the tournament feature mega super satellite games. Games in the tournament feature an afternoon start time of 3:00 pm or an early evening start time of 7:00 pm.  
One of the legendary tournament events to take place at Hustler Casino got its start in Larry Flint's personal home back in 1997. Since that time, it has grown considerably to become the largest Seven-card stud poker game across the globe. Following the opening of the casino in 2000, Mr. Flint had the playing arena moved to the casino playing floor. There are no moves taken to hide the high profile game from the public. It is played in a noticeable corner of the playing floor open for all to see.
This specialty tournament game often holds jackpots of $40,000 with buy-ins of $2000 to $4000 per hand. Ante amounts are $500 and the stakes are high. At any given time of play there is easily close to a million dollars on the table. Stacks of lavender $500 chips stand next to burgundy $5000 chips. Single bets flying back and forth across the table are more than the combined bets on tables to either side of the tournament play. As to be expected, gaming action is fast paced with an elaborate degree of concentration behind each move and confidence in each bet placed.
Equally as impressive as the high stakes game is the players seated at the table. Along with Larry Flint, regular tournament players include legendary Phil Ivey, Barry Greenstein and Ted Forrest. Notable poker professional Chip Reese was also a regular at the table until he passed away.
Famous Faces
On any given night, Hustler Casino is home to serious poker players with an interest in playing a mean game of cards and nothing more. The casino is not one to disclose the who's who of players sitting at various gaming tables. One look around the playing floor however reveals notable sports stars, celebrities and entertainment personalities. Personal friends of Larry Flint are no stranger to the casino either. Larry Flint himself can be seen engaged in a game or two at least three times a week. He typically occupies a back corner table.
Atmosphere
Hustler Casino provides a card playing atmosphere equally as impressive as its clientele. Terra cotta tiled walls blanket the outside complete with vibrant circles enticing people to come inside and see what the casino has to offer.
Step inside to reveal elaborate oil paintings on the walls alongside big screen televisions broadcasting the latest sporting game or business news. Décor features French accents with purple, yellow and red upholstery. Wall coverings are either a darkened maroon wood or mosaic tile creation. Ceilings are vaulted giving the illusion of reaching the stars as the casino circles an outdoor smoking area. Upstairs is a sports bar complete with marble circular shaped bar and stylish green booths.
Conclusion
Hustler Casino is the perfect place to see and be seen. It is well before its time offering a modern gaming atmosphere that is entirely smoke-free. Every skill level and style of player is welcomed to play here. Clientele includes professional athletes and high rollers playing at the same table as regular poker players that live a life obscure from the public eye. Staff is personable and ready to help make player experiences at the casino an optimal all-round gambling experience.
Tags: california poker rooms, Poker in California, southern california poker
Leave a Reply