California Poker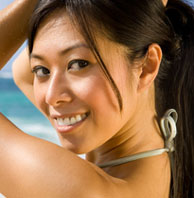 Welcome to Pokerfornia! We are the one and only authority site for poker players in California. This will be your one stop shop for the best California poker room reviews and information. We will regularly be adding trip reports from our loyal visitors. We are also following the CA poker legislation closely with our California poker news section. Good luck at the tables.
Subscribe to the Pokerfornia newsletter to receive up to date information on poker tournaments and casino promotions in California
Hollywood Park Casino, Inglewood CA | Review
This article is from Pokerfornia which provides the leading information and reviews on California Poker Casinos .
Hollywood Park Casino sits in the heart of Inglewood, California in the Hollywood Park Racetrack area. Since its opening in 1994 a variety of movies and television shows with Las Vegas themed storylines used this casino as a filming location backdrop. Among the list of productions are Gone in 60 seconds, Johnson Family Vacation, SWAT, CSI Las Vegas and Cold Case. Reality television show Blind Date has even used the casino for date events between show participants.
When not playing host to actors, directors and other movie icons, the casino is home to the biggest charity bingo hall this side of the Mississippi. Gaming action is fast paced and vibrant 365 days a year 24 hours a day.  Popular card games include Texas Hold 'em limit and no-limit; Pai Gow Poker; Caribbean Stud; 3 Card Poker and Blackjack.
No-limit Texas Hold 'em games features a $40 maximum buy-in with a ½ blind; a $100 maximum buy-in with a 2/3 blind; $200 maximum buy-in with 3/5 blinds and $400 maximum buy-in fee with a 5/10 blind. There is also a $500 minimum game with 5/10 blinds that has no capped maximum buy-in amount. Texas Hold 'em Limit games include the following: 2/4, 3/6, 4/8, 6/12, 15/30, 25/50 and 40/80. There is the occasional 10/20 and 100/200 games.
For the 3/6 no-limit Texas Hold 'em game there is a $3 rake and an additional $1 jackpot. The 4/8 game features a $4 rake with a $1 jackpot. At certain times the casino designates games double jackpot prizes. The jackpot prize can be reached with an Aces full hand beaten by four-of-a kind or better.
Players have the opportunity to earn free food rewards. Play a game of 10/20 or higher to earn point rewards that can be utilized on table side food service or gift shop items. Points may also be used in the snack bar.
The poker playing room is sizable to accommodate various size games. Wait times for an open space at the table averages between 15 and 20 minutes for 3/6 games and lower. Higher stakes games of 6/12 and up have a slightly longer wait time. At least two tables of a high stakes game in play will lower wait times.
Tags: california poker rooms, Poker in California, southern california poker
Leave a Reply