California Poker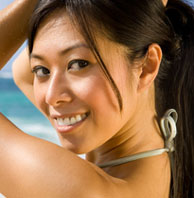 Welcome to Pokerfornia! We are the one and only authority site for poker players in California. This will be your one stop shop for the best California poker room reviews and information. We will regularly be adding trip reports from our loyal visitors. We are also following the CA poker legislation closely with our California poker news section. Good luck at the tables.
Subscribe to the Pokerfornia newsletter to receive up to date information on poker tournaments and casino promotions in California
Durrr
Durrr, Durrrr, or Tom Dwan as he is known in real life is a phenomenal poker player that has been *crushing* the highest stakes poker cash games both online and live. You can often see him playing the Railheaven No-Limit table on Full Tilt Poker with blinds of 5000/1K. Durrr will buy in from anywhere in  between 100K and 200K and often run up a stack up to close to 1 million US dollars. He is a champion at the biggest online poker rooms.
Durrr 's strengths are an incredibly aggressive game play, perfect timing and a "six sense", or gut feeling that only the elite players share. He makes some of the sickest reads you will ever see at a poker table.
Ever wonder what Durrr looks like ? Check out his interview below:
This article is from pokerfornia.com, we review the best California Poker Rooms.
This video is actually from the NBC heads-up championship where Durrr and Phil Hellmuth were seated together. Tom Dwan sucked out on Phil Hellmuth when his pair of 10s found a set all in versus his pair of Aces. Certainly a sick way to go for Phil. Living up to his reputation, Phil decided to trash talk following this elimination. He called Durrr's call of an all in with a pair of 10s a donkish move. Apparently Durrr thinks he is a much better heads up player than Phil and challenged him to a series of heads up match with 100k buy-ins or more. As of this writing these heads-up games have not taken place yet, but we are sure eager to see them happen someday!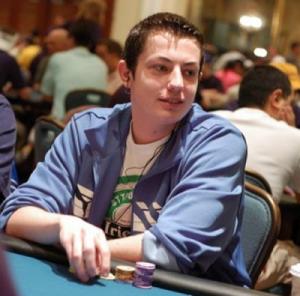 About Durrr, Tom Dwan
Durrr is from New Jersey. His home town is Edison and he was born in 1986. He currently resides in Fort Worth Texas. Although he is pimarely known for playing the highest stakes cash games on Full Tilt Poker against the likes of Phil Ivey, Gus Hansen, Patrick Antonius etc.. he also has some incredible success in the live cash game and tournament poker scene. Durrr raked in nearly one million dollars from all of his live cashes. One of his appereances what at the NBC National Heads-Up Poker Championship (see previous video). Tom Dwan, durrrr, also appeared in the fourth season of Poker After Dark.
Durrr's rise to the top in online poker
Durrr started playing poker when he was just 17. At the time he mainly focused on small stakes online sit and gos before he realised that most of the money was in cash games. With the tremendous drive and ambition that he had, he managed to climb uo from the micro-stakes level to the 200/400 NL level and above. He currently plays at this level against the likes of Phil Ivey.
Watch a video of Durrr, Tom Dwan winning a 267 000 $ pot with 7 3 suited. Pretty sick !
Anyways, to find out more about Tom Dwan, we recommend that you check out these articles: durrr on wikipedia, durrrr on bankroll boost high stakes blog, this thread on durrr at the Full Contact Forums.
[Tags] durrr,durrrr,tom dwan,poker,full tilt poker,tom durr dwan,phil hellmuth [/tags]
Tags: poker phenom
2 Responses to "Durrr"
Durrr Full Tilt Says:
October 21st, 2008 at 3:55 am

[…] Even wonder what online player Durrr on Full Tilt Poker looks like ? See below for his picture. And read our detailed profile review here => DURRR ! […]

MikeOz Says:
January 12th, 2009 at 1:16 pm

In the paragraph after the NBC video you stated:

"He called Durrr's call of an all in with a pair of 10s a donkish move."

Durrr was the one that actually went all-in with the 10s, not Phil with his aces… Phil called obviously. So yeh, all-in at those blinds with TT, bit donkish, especially after a reraise from Phil.

EIther way, Durrr is a maniac with no fear that makes a fk load of money, heh.
Leave a Reply