California Poker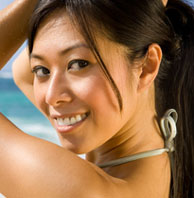 Welcome to Pokerfornia! We are the one and only authority site for poker players in California. This will be your one stop shop for the best California poker room reviews and information. We will regularly be adding trip reports from our loyal visitors. We are also following the CA poker legislation closely with our California poker news section. Good luck at the tables.
Subscribe to the Pokerfornia newsletter to receive up to date information on poker tournaments and casino promotions in California
Chumash Casino Resort Poker Room California | Review
Chumash Casino got its start as a small tent gaming setup that offered one or two games of blackjack and a minimal selection of slot machine games. Since that time, the casino has grown both in size and popularity. The casino underwent a major renovation in 2003 and a hotel was soon added in 2004. Recently, the hotel area received a coveted four-star ranking. This certifies the fact that this little casino has come a long way in a short amount of time.
The gaming establishment offers poker enthusiasts a 24 hour poker room that features 5 card poker, three card poker, four card poker and Blackjack gaming action among others. Each week, the casino hosts high stakes Texas Hold 'em tournament games. Game odds tend to favor the player on occasion. Many players have reported walking away from tables with either a little more than they arrived with or in a break even position.
Other notable features of the California poker Casino are the hotel and spa area. As mentioned earlier, the hotel maintains a four star rating with rooms starting at $150 per night on a weeknight. It offers a great place to stay after a long day spent at the gaming tables. Parking is offered through a covered parking garage. It is adequate in size and features several levels of parking spaces. The main casino area is accessible from the second or third levels of the garage.
Required age for entrance into the casino doors and gaming area is 18 years of age. Due to this requirement there is no alcohol served on the gaming floor. To accommodate for this, there are bars located inside the hotel and restaurants on the premises. Enjoy a quick snack between card hands in the snack bar area that is located in the Bingo room.
Staff is personable and patient with new players who are learning the ropes of the game. Overall Chumash Casino provides a small town feel in the middle of a large, vibrant California city.
Tags: california poker rooms, Poker in California, southern california poker
Leave a Reply