California Poker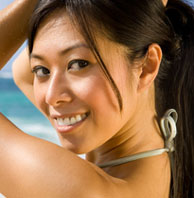 Welcome to Pokerfornia! We are the one and only authority site for poker players in California. This will be your one stop shop for the best California poker room reviews and information. We will regularly be adding trip reports from our loyal visitors. We are also following the CA poker legislation closely with our California poker news section. Good luck at the tables.
Subscribe to the Pokerfornia newsletter to receive up to date information on poker tournaments and casino promotions in California
Chufty
Chufty
Who is Chufty
Chufty or Richard "CHUFTY " Ashby is a poker professional from the United Kingdom. He is especially known for crushing the highest stakes PLO, or pot limit omaha games at the biggest online poker rooms especially Full Tilt Poker. Recently he has received the honor of becoming a Full Tilt Red pro.
Chufty Poker Video
Ever wonder what Richard "Chufty" Ashby looks like ? Well check out this video from the 2008 WSOPE. This is a rare video as he usually doesn't make many public appearences or talks to the press.
This article is from pokerfornia.com, we review the best California Poker rooms.
Chufty Poker Results
Chufty is well known for his extemely loose style, similar to Zigmund's , which fits the game of PLO very well. In the live poker scene, Chufty has over 30 tournament cashes and winnings in excess of 300 000 dollars.
Online, he plays the highest stakes available at Full Tilt Poker and either wins or loses a couple hundred thousand dollars in any given night. Any player playing 200/400 PLO has a bankroll in the millions of dollars ! He plays at numerous poker sites and has millions in his online accounts spread across the best poker sites.
Chufty has had some incredible successes online. In February of 2008 "CHUFTY" was the biggest PLO winner, raking in a total profit of $788k. How did he get so good ? I guess we'll never know, as Chufty isn't put in the spotlight very often. Because of this, it is generally hard to get a read into his game.
Chufty Full Tilt
Chufty has finally dropped his old name on ftp or Full Tilt Poker. For a long time known as Chufty, his online handle will now be Richard Ashby which comes with his red pro status.
Tags: poker phenom
Leave a Reply