California Poker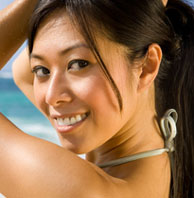 Welcome to Pokerfornia! We are the one and only authority site for poker players in California. This will be your one stop shop for the best California poker room reviews and information. We will regularly be adding trip reports from our loyal visitors. We are also following the CA poker legislation closely with our California poker news section. Good luck at the tables.
Subscribe to the Pokerfornia newsletter to receive up to date information on poker tournaments and casino promotions in California
Barona San Diego Casino and Resort
Barona Resort and Casino is the place to be for vibrant gaming action just outside San Diego, California.With historical ties dating back to the 1930's mixing with modern gaming tables, dining establishments and first-class accommodations, Barona has earned the distinction of being the best California casino.

Barona San Diego Casino Cash Games:
Poker lovers will flip over the casino's spacious non-smoking poker room. There are no less than 15 tables geared towards the beloved game of poker. Fast paced versions of the game include no-limit Texas Hold 'em, 3/6 limit kill poker, 4/8 limit kill poker and 8/16 limit kill poker.
The poker room features a number of no-limit buy-ins as part of the daily poker action. There is a $2/ $5 game with a $300 minimum buy-in and $1,000 maximum. Second on the list is a $1/$3 game with a minimum buy-in of $100 and maximum of $300  amounts. Rounding out the three versions of no-limit buy-ins is a $1/$2 game with a $20 minimum and $60 maximum buy-in amounts.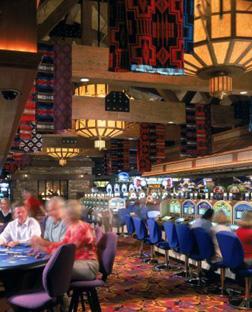 Barona San Diego Casino Tournaments:
Barona Resort and Casino hosts a variety of daily poker tournaments in its upscale poker room. The tournament action kicks off on Monday at 6:30 pm. Here there is a no-limit Texas Hold 'em tournament with a $33 buy-in and $7 entry fee with no re-buy options. This tournament occurs every night at 6:30 pm Tuesday thru Thursday.
Weekend arrival is no reason to stop tournament play. Saturday and Sunday features a no-limits Texas hold 'em tournament with a $25 buy-in and $5 entrance fee with no re-buy options. The time for this tournament is 10:00 am each weekend morning.
In each of these tournaments the top four finishes earn an entry into the $5,000 Free Roll Tournament taking place on Sunday, June 13th at 10:00 am. After a player receives the initial entry, each additional entry will earn $1,000 in tournament chips. The maximum chip amount to be earned is $5,000.
Another round of daily tournament is what the casino refers to as morning rack attacks. Each Monday through Friday between 9:45 am and 11:45 am on a half hour basis, the casino adds $100 to a random gaming table jackpot.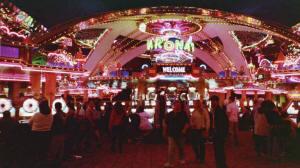 Barona Casino Promotions:
The casino offers three promotional events for poker room players. The first is called Acey Deucey and plays each morning between 9:45 and 11:45 am on Monday through Friday. The promotion centers around pocket aces and pocket twos per hands played. The second promotion combines poker and baseball by awarding poker players random cash prizes based on how the San Diego Padres play on a given night. The final promotion is a gas card giveaway. Random drawings of current poker players is taken at 11:15 am each day from Monday through Thursday awarding a $100 gas gift card to fifteen current poker players.
Tags: california poker rooms, Poker in California, southern california poker
Leave a Reply