California Poker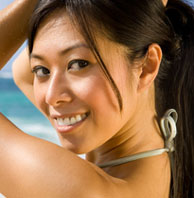 Welcome to Pokerfornia! We are the one and only authority site for poker players in California. This will be your one stop shop for the best California poker room reviews and information. We will regularly be adding trip reports from our loyal visitors. We are also following the CA poker legislation closely with our California poker news section. Good luck at the tables.
Subscribe to the Pokerfornia newsletter to receive up to date information on poker tournaments and casino promotions in California
Augustine Casino Coachella California | Reviewed
This article is from Pokerfornia, the leading source of California poker card rooms review.
Augustine Casino is situated in a vibrant section of Coachella, California just east of PGA West. The casino is owned and operated by Augustine Band of Cahuilla Indians. Gaming action takes places 24 hours a day, seven day a week, 365 days a year. Featured table games include Four Card Poker; Three Card Poker; Single 21 and Texas Hold 'em. In all there are ten tables dedicated to card play.
A vast majority of the table game action centers on Texas Hold 'em games. The casino features what it calls 'Ultimate' Texas Hold 'em. For this version of the popular card game, players face off against the dealer with an optional bonus bet in place. Players stand to greatly benefit from this version of the game for several reasons.
First, the earlier a bet is placed, the higher the bet amount is allowed to be. Second, a player is not required to fold until all community cards are made visible. Finally in the event a player holds a final hand of three-of-a-kind or better, the payoff is a triple threat bonus feature.
The casino features favorable odds for players. Casino regulars explain experiences where the largest loss over time was $50 and winnings were four times that amount. Jackpot prizes are awarded on a regular basis. Parking at the casino is rarely a problem. The parking area is sizable enough to easily accommodate a typical large size crowd on the weekends.
There is a great buffet on the premises that features made-to-order omelets and home desserts. It is a great place to grab a quick snack and head back to the gaming table action. Augustine Casino staff is personable. Upon request they have even been known to hand out a goody bag at the player's club window.
Overall Augustine Casino is a small establishment that offers big rewards. The casino offers over 31,200 square feet of wall to wall gaming action. On any given night, regular patrons fill the seats along with new comers for some great poker play. It is a nice place to get away from some of the bigger and busier places that make players feel like a number as opposed to a poker player.
Tags: california poker rooms, Poker in California, southern california poker
Leave a Reply