California Poker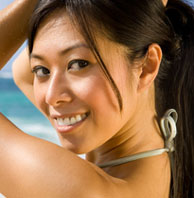 Welcome to Pokerfornia! We are the one and only authority site for poker players in California. This will be your one stop shop for the best California poker room reviews and information. We will regularly be adding trip reports from our loyal visitors. We are also following the CA poker legislation closely with our California poker news section. Good luck at the tables.
Subscribe to the Pokerfornia newsletter to receive up to date information on poker tournaments and casino promotions in California
Aejones
Aejones
Aejones or ae***jones as he known online is a professional poker player and coach/instructor at Leggopoker. Although Aejones had a difficult start in poker, he is now incredibly successful at the heads-up and 6 max NL games online, especially full tilt poker.
His advice for beginning SSNL players is :"Study a lot". Aejones attributes most of his success to his constant posting of hands on 2+2 and at times, quote "spending at least 4 hours a day on 2+2". His other piece of advice is that there is no substitue for experience. From his words: "When all else fails, grind grind grind to get a roll, and then get better by experience".
Aejones has become popular in the online world because of his desire to share his poker knowledge. This transpires clearly from his videos at leggopoker. Although he started producing only a couple of videos here and there, the demand for them became *huge*. Aejones displays a trademark "no BS" style that is based on accurate reads and agression. His videos have a wide appeal because of this.
If you want more visibility into the Aejones poker style , we recommend that you join leggopoker and see if for yourself. There are a number of free samples as well.
Aejones has an interesting perspective on the different levels of skill that one can attain in poker. Similar to WestmenloAA, or Isaac Baron, he believes that the most important element is how much one works on his game. Natural ability comes only second, allthough it is required to make it to the top. He speaks of players that have a standard style and never think outside the box. He says these players willl never get passed a certain level in poker. The gut feeling that only the best players have is extremely immportant according to Aejones. This only comes through instinct and playing hundreds of thousands of hands.
This article is from pokerfornia.com, we review the best California Poker rooms.
Tags: poker phenom
Leave a Reply