California Poker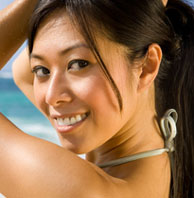 Welcome to Pokerfornia! We are the one and only authority site for poker players in California. This will be your one stop shop for the best California poker room reviews and information. We will regularly be adding trip reports from our loyal visitors. We are also following the CA poker legislation closely with our California poker news section. Good luck at the tables.
Subscribe to the Pokerfornia newsletter to receive up to date information on poker tournaments and casino promotions in California
ActionJeff
ActionJeff
ActionJeff is somewhat of a cult figure in the online poker world. He started off playing "Magic The Gathering" which is somewhat atyical . He became an expert of the game and won a couple of prestigious tournaments. Certainly an indication of things to come…
Jeff transitioned to the game of poker because some his friends were telling him how much money could be made. His rise to the top in online poker was ridiculousy quick and epic. ActionJeff started playing in his room after class in high school. One year later he was a bonified millionaire, well before his twentieth birthday. His specialy was MTTs, or multi table tournaments. He won a poker stars Word series of online poker event for 50 000 dollars. The story goes that he was grounded that day and not allowed to use the internet. He retreated somewhere in his house where he was able to use a wi-fi connection and take down the first prize. Gambling problem in our opinion ;-).
In the online poker world, ActionJeff is also synonym of controversy. Although ActionJeff has recently changed his ways, he used to be very arrogant and talk down to people in poker forums, namely pocketfives. He would call the top players donkeys, accusing them of being incompetant and just being able to catch a good run of cards. He commonly refers to players like BelowAbove as Lagtards, read: Loose Aggressive Retards. ActionJeff could actually pull off this type of talk because his results were so superior.. His style was more tight aggressive and based on reads, similar to WestmenloAA or Isaac Baron. Loose aggressive players often have very volatile results and can go on sick rushes because of this.
ActionJeff was sick and tired of seeing LAGtards refered as poker gods because they won a couple of donkaments ! Although the words are harsh and we come down very aggressively at some players they were grounded in truth. MTT results can only be indicative of skill after a very significant sample. Never will a sample of 50 tournaments be enough to assess a player's skill.
Since his MTT ownin days, ActionJeff has somewhat retreated from the poker scene. His focus is now on cash games, and he has had tremendous results in No-Limit Texas Holdem games. According to his poker blog, he made over 1 million dollars on Full Tilt poker during his prime.
The most memorable session he had was defeating David Benyamine, or "Degenyamine" for hundreds of thousands of dollars during an epic heads-up session. ActionJeff was somewhat a stranger to the nosebleed games but decided to play Mr Benyamine. Well, we should say obliterate Benyamine, because ActionJeff just dominated the entire match. Certainly a testament to his incredible skill.
As of this writing, Benyamine is one of the biggest winners on full tilt with earnings increasing 5 million dollars alone on Full Tilt Poker. So David was certainly no easy target for ActionJeff !
If you are a californian, please check out our page on california poker
Tags: poker phenom
Leave a Reply