California Poker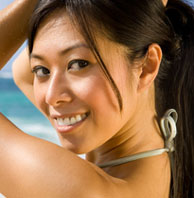 Welcome to Pokerfornia! We are the one and only authority site for poker players in California. This will be your one stop shop for the best California poker room reviews and information. We will regularly be adding trip reports from our loyal visitors. We are also following the CA poker legislation closely with our California poker news section. Good luck at the tables.
Subscribe to the Pokerfornia newsletter to receive up to date information on poker tournaments and casino promotions in California
What is the highest hand in poker
This article is from Pokerfornia, the leading source of California poker card rooms review.
What is the highest hand in poker ?
So what exactly is the highest hand in poker ? Well, let us tell you right now : It is the ROYAL FLUSH !!!! Yes, the elusive royal flush. You have a royal flush when all your cards are of the same suit and connected as in a straight – but all the way to the Ace! So for example [As,Ks,Qs,Js,10s] is a royal flush of spades.
Now let us be honest and say that the highest ranking poker hand that a player can possibly be dealt is very rare by definition. If you are a hard core poker player, you may only see a couple of royal flushes lifetime. That's it ! Use them wisely I guess
What Are the Highest Raking Hands in Poker
Please refer to the chart underneath to understand the poker hand rankings:


What Beats A Royal Flush In Poker
So What Beats A Royal Flush in Poker ? Well, you would only ask this question if you weren't paying any attention to this article ! But If a hand were to beat a Royal Flush, it would be 5 Aces. However, on planet earth poker is played with only 4 Aces in the deck. So remember, nothing beats a royal flush in poker. So feel free to go all the way with your hand, push all in, and collect the monies !
For more information on poker hand rankings check out what beats what in poker.
If you are a californian, please check out our page on California Poker.
Leave a Reply