California Poker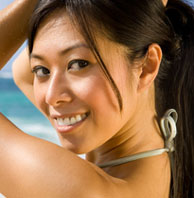 Welcome to Pokerfornia! We are the one and only authority site for poker players in California. This will be your one stop shop for the best California poker room reviews and information. We will regularly be adding trip reports from our loyal visitors. We are also following the CA poker legislation closely with our California poker news section. Good luck at the tables.
Subscribe to the Pokerfornia newsletter to receive up to date information on poker tournaments and casino promotions in California
Ilari "Zigmund" Sahamies – Ilari Sahamies On Full Tilt Poker
Ilari sahamies
Who is Zigmund on Full Tilt Poker
Ilari sahamies is a professional Finish poker player mainly known for being a regular at the highest stakes PLO games at Full Tilt Poker. Ilari Sahamies has an extremely aggressive style that is very hard to play against.  He wasn't one of the best known  poker players in the world until recently, and you won't find a Wikipedia entry about him.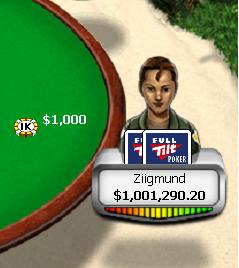 It seems that Ilari, or Zigmund as he is known online, is always firing bets : preflop, on the turn and the river…over and over again. Surprisingly Ilari Sahamies seems to get away with it. Recently Zigmund has had outstanding successes playing the highest no-limit games available on Full Tilt Poker, at the Railheaven table. He ran a 200K stack up to 1.1 Million dollars in a few hours ! He was playing shorthanded against Phil Ivey and Patrik Antonius. The following day he ran up a 100K stack close to 700K. This was in October of 2008. Some people would argue that the best PLO and NL player in the world may well be Ilari Zigmund Sahamies !
Ilari "Zigmund" Sahamies
So you want more visibilty into Ilari Sahamies playing style ? Or just wonder what he looks like ? Well please watch these videos below:
Ilari Sahamies and Patrik Antonius in a huge live pot

Here is a video of Ilari Sahamies playing Phil Ivey heads up on Full Tilt Poker.
Ziigmund vs Phil Ivey PLO $322k Pot on FTP
Zigmund 1 Million dollar stack online
Recently, Zigmund managed to break the 1 million dollar stack barrier at Full Tilt Poker. That day, Ilari Sahamies ran up a 200K stack to well over a million dollars. He was playing shorthanded against the best players in the world, including the legends themselves Ivey and Patrik Antonius. In the chat box he said, "Good thing I didn't go drinking today then". With an extra million dollars in spare change, we can safely say that he has enough money to buy some new booze :).
Zigmund Tilt, Chat and Trash Talk Online
Ilari Sahamies likes to trash talk online and has a tendancy to tilt like crazy when he is losing badly. He routinely calls other players names and especially makes fun of David Benyamine which is pretty entertaining. See below for some chat excerpts !
Talking to Benyamine,
Ziigmund: your wife is in very good shape
Ziigmund: she is nice too
Ziigmund: so she is very much unlike you
Ziigmund: joking man
Ziigmund: u r cool
Talking to Gus Hansen,
Ziigmund: gus is from czech rebubplik
Ziigmund: from ROMANIA HE IS
Ziigmund: gus likes eurovision
Zigmund: gus should sing in eurovision..team chez romanisa
Zigmund: gus is singer from romania
Zigmund: czech rebuplic singer from eurovision gay bar GUSTAV HANSEN
Gus Hansen: no i dont think so
Is Zigmund Broke and Busto ?
This question comes up all the time from railbirds or players with no experience at high stakes poker. They see Ilari Sahamies lose 500K in a session and think he is broke. The truth is Ziigmund has a very hefty bankroll which is required not only to support the intrinsic variance of the biggest games but also his extremely volatile game play. If you add up the stacks he has on different tables just at Full Tilt Poker, you can often reach close to 2 million. But this is just the tip of the Iceberg if you ask us. Conversely, players like Ziigmund could get staked without any difficulty so runnning out of money is never an option for them !
Ziigmund Tequila shot video
This video of Ilari Sahamies drinking and acting crazy has recenty surfaced on the internet and become very popular. No comments, but he sure does seem like a cool drunk guy to be around !
Ziigmund Blog
Unfortnately for you, his blog is in a foreign language, but someone from 2+2 was kind enough to translate a section of his blog. The credit goes to "slow hands" and the link to the 2+2 thread is here:
Ziigmund on Germany:
"Me and Juha Helppi had enough time to go to Dortmund, where the service was awful, the casino was terrible and the people were rude… As Seppo Räty (a Finnish javelin thrower) put it: Germany is a **** country."
Ziigmund on David Benyamine:
"French people are fat. Or at least that David guy is."
Ziigmund on Juha Helppi:
"The guy is mentally 75 years old, but his appearance is like a 45 year old's. The only thing that makes him look younger is the Interpoker clothes he wears 24/7."
Ziig promised to record some PLO videos, and when they were late he posted this:
"My internet poker's been going down, up and back down again… in other words, horrible SWINGS… -300k +300k -200 +400… etc. yeah… but about those videos, they're on their way. so just wait with your dicks hard and your pussies wet for my videos for a little longer… and for those 90 percent of you who took this as an insult, don't be so angry."
Ziig on his bankroll management:
"I was playing in the tv show The Game in London, and in the end I was up nicely, more than any other player there. But the second I came back to Finland, my rolls were all around Full Tilt."
Ziig on Martin de Knijff (swedish poker pro):
"No limit with 100/200 blinds really isn't my thing… but as long as Martin de Knijff is playing too, we should all be fine."
We hope you will have enjoyed this information on Ilari Zigmund Sahamies !
If you like online poker, we recommend that you visit gambling666.com, they are a casino guide online and provide the best Sportsbook promo code.
We also highly recommend that you check out full tilt poker, one of the best online poker rooms reviewed at learn2holdem.com
2 Responses to "Ilari "Zigmund" Sahamies – Ilari Sahamies On Full Tilt Poker"
Zigmund Says:
October 21st, 2008 at 4:18 am

[…] Ever wonder what Zigmund (Full Tilt Poker) looks like ? See below. And Check out his player profile here => ZIGGY ! […]

davd Says:
April 6th, 2009 at 10:29 am

yooo zigi big fan keep up the good work.

i want a chanllnge vs u

NL holdem.

full tilt acc : vesslan9

talk with me!

1vs1 !
Leave a Reply