California Poker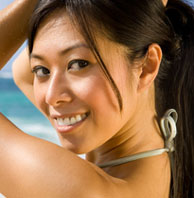 Welcome to Pokerfornia! We are the one and only authority site for poker players in California. This will be your one stop shop for the best California poker room reviews and information. We will regularly be adding trip reports from our loyal visitors. We are also following the CA poker legislation closely with our California poker news section. Good luck at the tables.
Subscribe to the Pokerfornia newsletter to receive up to date information on poker tournaments and casino promotions in California
Bicycle Casino Poker Room, Bell Gardens CA | Review
This article is from pokerfornia.com, the leading online resource for California poker room reviews.
The Bicycle Casino is home to fast-paced table gaming action in Southern California. Once inside the doors, players are exposed to over 135 card tables with traditional poker games and California games to select from. Each one offering action is just as exciting as the next making it hard for a player to decide where to start a round of play.
Action like this has earned the casino the distinct honor of being the place to see and be seen while making the card table rounds. This reputation has earned the Bicycle Casino a spot on the world's largest card casino facilities. Living up to its name, the casino holds a variety of prestigious poker events each year. Events include World Class Poker tournaments; Pro-sporting events, car giveaways and cash prizes.
Players can expect a high level of customer service and more hands of poker crossing the gaming tables than can be found in all of Las Vegas. The casino constantly keeps an eye on changes in the industry and brings these gaming changes right to the playing table. This ups the ante on game play around the clock.
Bicyle Casino Poker Cash Games
The casino features card games of 7-card stud, Crazy Pineapple, Low ball, Mexican Poker and Omaha Poker. The highlighted favorite by far is Texas Hold 'em games. These games cover virtually any spread of a card playing industry. The size and prize jackpots that come away from the gaming tables are some of the largest in the Los Angeles area.
Games with limits of $3/6 and lower feature 4 to 6 players to a flop. Higher limit games are significantly more popular with wait times often in the 15 minute range or more. For player convenience, waiting lists for each table are posted on television screens located around the room.
The wait is well worth it for a chance to play at some of the hottest gaming tables in Southern California. Dealers are among the most personable and professional in the gaming industry. Not to be outdone is the selection of food that is available in the eateries or tableside on the gaming floor.  
 
Bicycle Casino Poker Tournaments
Daily tournaments attract the attention of over 200 participants ready to give luck a try and walk away from the table with a sizable cash prize. The casino also plays host to a World Series of Poker Tournament event the Legends of Poker event each year.
Every weekday the casino hosts a Nooner No Limit Texas Hold 'em tournament at 1:00 pm. Tournament play is Monday through Friday with a $30 buy-in and $10 entry fee. There is no re-buy option available. Nooner action continues at 7:15 pm weekday night with the Nooner Nite Frenzy. This No Limit Texas Hold 'em tournament play features a $50 buy-in with a $10 entry fee and no re-buy options.
These tournaments provide participants with 800 chips to start play. Each round lasts approximately 20 minutes long and total play is about 5 hours in duration. Currently the Nooner Nite Frenzy and Midnight Madness are not in the daily tournament play rotation. These events are scheduled to resume daily tournament play on July 6, 2008.
Poker Room Specialty Tournaments
Each year, typically at the end of August, the casino is host to the Legends of Poker Tournament. This is the third largest stop on the World Series of Poker Tournament Tours. As such, the tournament showcases celebrities and professional poker players that take a seat at the tables alongside regular, everyday players. No Limit Texas Hold 'em takes center stage each year as the tournament draws to a close. The dates for this year's event are August 28 to August 31, 2008. There is a $5,000 tournament buy-in along with a $150 entrance fee.
Leading up to this high-stakes weekend are several small scale poker tournaments taking place one month before kick off time of the main event. Tournament play gets underway with a casino employee poker event at the end of July. On the next day, play opens up to the public with a Limit Texas Hold 'em game. The remainder of the small scale tournaments feature games of Texas Hold 'em, Omaha Poker and Stud games including various hi-lo games. Each small tournament holds a buy-in fee ranging from $100 to $3,000 and entry fees anywhere from $20 to $100 depending on the tournament game being played.
Ladies Play
The Bicycle Casino does not leave the ladies out of tournament play. Starting with the first Sunday in March and ending with the first Sunday in July each year, ladies get their chance to try luck on for size in tournament play. Ladies No Limit Texas Hold 'em tournaments feature a $97 buy-in with $20 entry fees and a $3.00 service charge.
Ladies do not have to stop tournament play with this event. Next up is the Queen of Diamonds tournament that is taking place on Sunday, July 13, 2008. Interested ladies will need to pay a $50 buy-in fee and $10 entry fee to be entered into the tournament competition.
General Play
Mixtures of Omaha poker hands and Texas Hold 'em hands take front and center in the So Cal 20/30 tournament that kicks off the last weekend of June each year. The tournament runs until July 3rd with online registration available for a select period of time before each individual segment of play gets underway.
Action gets started with a Special Super Satellite game of No Limit Texas Hold 'em. There is a $100 buy-in fee and $20 entrance fee that guarantees a prize of 10K Legends of Poker seat at the next tournament event. Over the next two days there are small mega super satellite No Limit Texas Hold 'em games open for general play. There is a $50 buy-in fee for each game that is played twice on Monday and once on Tuesday. The entry fees range from $10 to $50 with a guaranteed $500 in bonus chips for each participant.
High stakes gaming begins on Tuesday evening of tournament week. Action starts at 4:15 pm with the No Limit Texas Hold 'em Championship match that requires a $500 buy-in and $45 entrance fee. The So Cal 20/30 tournament comes to a close with the No Limit Texas Hold 'em Player Appreciation event. This has a $100 buy-in and $20 entry fee that lets the winner walk away with 10k Legends of Poker tournament seat and $15,000 cash prize.  
Recent Poker Tournaments at the Bike
There have been a number of tournaments recently played at the Bicycle Casino. One of the most recent was the Deepstack Tournament. This one week No Limit Texas Hold 'em tournament showcased a finale that awarded over $50,000 in prizes. Play began on Sunday with a No Limit Texas Hold 'em tournament game open to the first 600 players that signed up. Prize guarantees were $10,000 and players paid a $30 buy-in fee with a $10 entry fee.
Prize guarantees continued to increase by $5,000 each day for the next five days of play. The final prize guarantee for Friday's small tournament was $40,000. Buy-in fees over the course of the week started at $30 and increased to $100 with multiple re-buy options. Entrance fees were $10 to $20 depending on the game and day played. Saturday and Sunday showcased Mega Super Satellite No Limit Texas Hold 'em games with the final prize guarantee after Sunday's game totaling $50,000. This game featured a $300 buy-in fee with a $35 entrance fee.
One of the most popular tournaments at the casino each year is the Stars and Strips event. This year was no different. The event took place over a two week period in April. As to be expected the prize pools featured guaranteed amounts ranging between $10,000 and $50,000. To enter any one of the smaller tournament games, a player paid the $100 buy-in fee and a $20 entry fee. Games played throughout the tournament include Limit Texas Hold 'em, Omaha Hi-lo; No Limit Texas Hold 'em and 7 card stud. There are No Limit Texas Hold 'em shootout games which have the winner receiving a $5,000 Legends of Poker tournament seat.
The year gets started with the Winnin 'O the Green poker tournament that kicks off at the end of February and runs until the last week of March. Games include No Limit Texas Hold 'em, Limit Texas Hold 'em, 7-card stud and Omaha Hi-Lo Split. Buy-in fees range from $97 to $2,425 for the 2 day No Limit Texas Hold 'em Championship game that plays at the end of the event. Entrance fees range from $20 to $100 with service charges between $3 and $45 depending on the game and day being played.
Interesting Facts About the Bicycle Casino:
The Bicycle Casino is the first real-world casino to take on an internet life form. The casino broadcast live poker games entitled Live at the Bike that played five days a week on the casino website. Airing of the program started in February 2005 with commentators like Shirley Rosario. Professional poker players would make appearances on the show to offer advice and a little inside knowledge of how to be successful at the game. Regular appearances included Barry Greenstein and Kenna James. After a successful run, the show no longer airs on broadcast internet radio.
The popular television series Numb3rs utilized the casino as the background for a story episode taping one week during the season. The storyline featured a successful card counter individual falling victim to a murder.
There was a time period in the 90's where the casino fell under a tax lien situation. This resulted in the government taking over possession of the casino for a short time period. As a result, millions of dollars in revenue was provided to the U.S. Government from casino operations.  
One of the most interesting facts about the Bicycle Casino is that it is the inspiration behind a popular video game bearing the same name. The Bicycle Casino video game allows players to experience the vibrant sights and sounds of gaming action at the popular casino from the comforts of home. This video game is accessible on Xbox and Playstation video consoles.
Conclusion:
The Bicycle Casino provides players with a playing environment that encourages cultural diversity. Clientele will feel as if the outside world has disappeared and replaced with elegant crystal chandeliers and friendly staff. Gaming rooms are open and airy allowing players to keep an eye on other action with televisions places throughout the room. It is home to some of the most fast-paced, high stakes games on the World Series of Poker Tournament Tour. It is the leading example of how gaming in the L.A. area should be.
Tags: california poker rooms, Poker in California, southern california poker
Leave a Reply