California Poker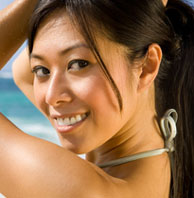 Welcome to Pokerfornia! We are the one and only authority site for poker players in California. This will be your one stop shop for the best California poker room reviews and information. We will regularly be adding trip reports from our loyal visitors. We are also following the CA poker legislation closely with our California poker news section. Good luck at the tables.
Subscribe to the Pokerfornia newsletter to receive up to date information on poker tournaments and casino promotions in California
25 000 Dollar Heads-Up Poker Tournament
This article is from Pokerfornia, the leading source of California poker casinos review. 

The Biggest Heads-Up Poker Tournament Ever
 Yes, you've read this right- a 25 thousand dollar entree fee for a poker tournament. This will be the biggest heads up tournament ever held and it will take place… online.  This tournament is taking place in 3 days and there are 64 entrants so far (with a maximum of 128) .
You can find the current payout structure on your left. Almost 600 thousand dollars for first prize ! Keep in mind that these numbers may increase as more players join in the next couple of days. The prize pool may eclipse the 2 million dollar mark.
The line-up of players is incredible and includes some of the best live poker players.
The 25K Heads-Up World Championship will be hosted by 2008 National Heads-Up Poker Champion Chris Ferguson.
We recommend that you Log on to Full Tilt Poker starting at 15:00 ET on Saturday, May 24th to wtach the action unfold.
Leave a Reply