California Poker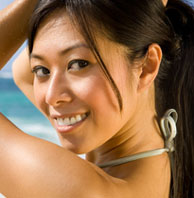 Welcome to Pokerfornia! We are the one and only authority site for poker players in California. This will be your one stop shop for the best California poker room reviews and information. We will regularly be adding trip reports from our loyal visitors. We are also following the CA poker legislation closely with our California poker news section. Good luck at the tables.
Subscribe to the Pokerfornia newsletter to receive up to date information on poker tournaments and casino promotions in California
What does cib mean in poker ?
What does cib mean in poker
This article is from Pokerfornia which provides the leading information and reviews on California Poker Rooms .
So what does cib mean in poker ? You may have come upon this term in a random poker forum and don't know what cib stands for. Well no worries, we are here to help !
What is CIB in Poker
CIB simply means CLICK IT BACK ! OK, great but why click it back? CIB is a strategy that you can use when your image is loose and you want to exploit your opponent's tendancy to tilt.
CIB "Click It Back" strategy revealed
OK so you're ready to use CIB ?
You are out of position in a heads-up poker game. Your opponent raises 3x the button and you call with K10 suited. Flop comes *very* dry, K22 rainbow.
You check and your opponent c-bets as expected. Good players know that the raiser's range will have missed the flop a lot so they like to check raise in this spot.
Actually, a check raise can be a good line in this spot because you will be polarizing your range to bluffs and very strong hands. If your opponent is decent he way well decide to float you with Ace high or a mid pocket pair.
But here's why you want to use Click It Back "CIB". So he c-bets and you *insta* raise him from 2 to 2.5x. You have to have your cursor hovering over the raise button before he actually bets and click instantly. This will do the following:
1/ Your bet will look like a total bluff and make no sense whatsoever. Your opponent knows that you will miss the King most of the times and the only hand you are really representing is a set of 2s. And sets don't come that often.
2/ Your opponent will feel he is being messed with and may make a move on you.
This is a perfect move to use if you have a splashy image and have been check raising a lot of flops. The point of the strategy is that it allows you to check raise for value with a higher percentage call frequency from your opponent.
Anyways, now that you know what cib means in poker, you are ready to get back to the tables ! Start Clicking it Back now at all the major online poker rooms !
Leave a Reply