California Poker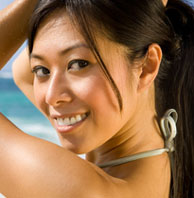 Welcome to Pokerfornia! We are the one and only authority site for poker players in California. This will be your one stop shop for the best California poker room reviews and information. We will regularly be adding trip reports from our loyal visitors. We are also following the CA poker legislation closely with our California poker news section. Good luck at the tables.
Subscribe to the Pokerfornia newsletter to receive up to date information on poker tournaments and casino promotions in California
Valley View Casino – Valley View Poker Room
Valley View Casino is located in Valley Center, California. They offer guest 110,000 square feet of casino action, 18 table games including Blackjack, poker and California style games such as 3 card stud. For the slot machine players they have over 1100 machines to try their luck at.
If you are heading to Valley View casino to play poker then you will NOT be disappointed. The poker rooms are packed full of action 24 hours a day, 7 days a week. They also have automated live poker, so there is no waiting for a seat.
Regularly played games in the poker room include No-Limit Texas Hold'em (3/6, 4/8, 9/18) and Limit Texas Hold"em (1/3, 3/6, 48) Omaha (3/6, 4/8) and 7 Card Stud.
3 Card poker, 3 Card draw Poker are also played maximum bets are as followed Ante bet $100, Play bet $200 and Bonus bet $50.
California Live Poker is the newest addition at Valley View Casino the fully automated room is open 24 hours a day, no dealer, no cards just you and the machine. Up to ten people can play at one machine. Daily tournaments can also be played with Live poker. The top ten players during the week qualify for Sunday's tournament for free! Must reserve your free seat by 11am.
Daily No-Limit Texas Hold'em twice a day Monday thru Saturday. Early tournament starts at 11am, Monday thru Friday and Saturday starts at noon. Buy in is $20 – $6000 in chips with no entry fee. Evening tournaments Monday thru Friday start at 6pm with a $30 buy in and a $5 entry fee and you get $8,000 in chips.
Sundays No-Limit Texas Hold'em tournament starts at noon with a $20 buy in and a $45 entry fee, with a minimum $500 jackpot.
Poker promotions change weekly, but there is always a ton of cash to be won!
The Casino has six restaurants and two bars. Black and Blue is an all American steakhouse, moderately priced, casual attire. The BLD is open 24 hours a day and serves up a large selection of breakfast, lunch and dinner foods.
The Buffet offers everything from steak, lobster, shrimp, chicken, pasta, sushi, an assortment of Mexican, Asian and Italian favorites. Of course, you don't want to miss the salad bar, all the side dishes and dessert. Members prices are about $3 less than non members. They are open for lunch Monday thru Friday from 10:30am to 2:30pm and the price is $18.99, the main meal is NY strip steak along with several other selections to choose from. Nightly dinner from 4pm to 10pm includes steak, shrimp, prime rib, lobster and king crab legs among all the other food items offered. The price is $26.99. Weekend brunch is available from 10:30 to 2:30pm and costs $21.99 and features jumbo shrimp, steak and smoked Atlantic salmon.
For your sweet tooth, there is Sweets which serves coffee and homemade pastries, open from 6am to 2am. For your ice cream cravings there is Scoops offering a large assortment of ice-cream, frozen yogurt and Italian gelato. Open from 6am to 2am.
Two bars are available the Non-Smoking Bar and the Main Stage Bar where you will find all the entertainment several nights a week to the likes of Pat Benatar, The Beach Boys, Randy Travis and Howie Mandel just to name a few of their top headliners.
Valley View Casino should not be missed, they offer something for everyone!
Leave a Reply