California Poker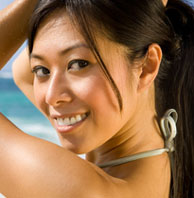 Welcome to Pokerfornia! We are the one and only authority site for poker players in California. This will be your one stop shop for the best California poker room reviews and information. We will regularly be adding trip reports from our loyal visitors. We are also following the CA poker legislation closely with our California poker news section. Good luck at the tables.
Subscribe to the Pokerfornia newsletter to receive up to date information on poker tournaments and casino promotions in California
Thunder Valley Casino – Thunder Valley Poker Room
Thunder Valley Casino is located in Lincoln, California. The casino is open 24 hours a day, seven days a week. The casino floor is 75,000 square feet and filled with slot machines, table games and poker rooms. All guests must be 21 years or older to enter the casino floor.
The poker rooms at Thunder Valley Casino are very impressive. The high limit room includes; private bars, large screen TV's, scrumptious meals delivered to your table. Another special perk is limo service to and from the casino along with additional security. Is it any wonder why this is where you will find some of California's most elite and of course, those of celebrity status playing poker.
California Poker games in both the regular poker rooms and the high limit rooms include; No-Limit Texas Hold'em and Limit Texas Hold'em (3/6, 4/8), Omaha(3/6, 4/8, 9/18) (Hi/Lo and Split) and 7 Card Stud (1/3, 3/6, 4/8) are the three main games. You will also find California style games including Crazy Pineapple, 3 Card Stud, 3 Card Poker and a few others. Progressive bad-beat jackpots, continue to grow on a daily basis.
Recently, Thunder Valley Casino added eight automated lighting poker tables offer Limit, No-Limit, Texas Hold'em and Omaha each table offers a variety of levels for players. The jackpot starts at $2000 and is won when a player when a player has a full house of aces over 10s or better is beaten by any four-of-a-kind. The player with the losing hand gets 40% of the jackpot, the winner gets 20% and the remaining players at the table split the other 40%.
The Thunder jackpot starts at $10,000 and is won when a player gets a 4 of a kind with sevens or better and loses the hand. The player with the losing hand gets 40% of the jackpot, the winner gets 20% and the remaining players at the table split the other 40%.
Shoot-out No-Limit Poker tournament is played Monday thru Thursday at 1pm and 7pm. Friday and Saturdays tournaments starts at 1pm and Sundays tournaments starts at 3pm. All 1pm tournaments have a buy in fee of $22 with a $2 entry fee. The 7pm tournaments and Sunday tournament have a buy in of $33 and an entry fee of $3. Players start with $3000 in chips, rounds every 15 minutes blinds start ay $100-$200 and end at $4000 to $8000 in round eight. The first 6 places are paid accordingly 1st place – 30%, 2nd – 20%, 3rd – 14%, 4th – 13%, 5th – 12% and 6th place pays 11%.
Other poker specials include; Hot Hand – $100 is given away to the player with the two predetermined hole cards, awarded every eight hours.
Aces Cracked – If the player is holding two aces and loses they receive a $50 deposit to their poker card. Daily from 12am to 6pm.
The Wonder Wheel – If a player has 4 of a kind or better they get to spin the wonder wheel and win up to a $400 deposit to their poker card.
They offer five restaurants including an all you can eat at The Feast Buffet, steak, chicken, pork, BBQ, pasta all for only $14.95. Steak and Shrimp every Saturday Night for only $24.95.
Austin's Steakhouse serves up the best cuts of beef with your choice of side dishes. Moderately priced, reservations highly recommended.
Koi Palace all Chinese cruise all the time. Also moderately priced, reservations suggested on weekends.
The Thunder Café offers a little of everything, from burger, salads, pizza and pasta, steak, fish, chicken, prime rib. Serving breakfast, lunch and dinner 24 hours a day, 7 days a week, affordable prices.
The Food Court offers a Starbucks, Panda Express, Fat Burgers, Villa Pizza and Gordito Burrito.
The Thunder Bar is open seven nights a week and host live entertainment nightly, from DJ's, live bands and comedians. Be your trip to Thunder Valley Casino be sure to check the events calendar to see who will be headlining the Thunder Bar during your visit.
Leave a Reply