California Poker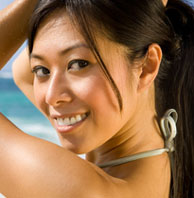 Welcome to Pokerfornia! We are the one and only authority site for poker players in California. This will be your one stop shop for the best California poker room reviews and information. We will regularly be adding trip reports from our loyal visitors. We are also following the CA poker legislation closely with our California poker news section. Good luck at the tables.
Subscribe to the Pokerfornia newsletter to receive up to date information on poker tournaments and casino promotions in California
Spotlight 29 Casino – Spotlight 29 Poker Room
Spotlight 29 Casino is located in Coachella, California. This casino is open 24 hours a day 7 days a week. They offer a wide selection of gaming which includes but is not limited to Blackjack, Let It Ride, Mini Baccarat Pai Gow Poker, 2000 Slots machines, Texas Hold 'em Video Poker and of course live poker can all be found on their 110,000 square foot casino floor.
For all you poker players you'll be happy to know the poker rooms open at 10am every day of the week. The Spotlight 29 Californian Casino offers 7 poker tables. You can participate in daily and weekly tournaments. Games include No-Limit Texas Hold'em, Limit Texas Hold'em and Omaha and 7 Card Stud. Plus 3 Card stud, 5 card draw and Crazy Pineapple.
Taking a closer look at the games, Texas Hold'em (3-6, 4-8) and Omaha (4-8, 9-18), Omaha Hi/Lo (3-6,4-8).
Poker tournaments include No-Limit Texas Hold'em (1/2) played daily. A Live Limit Texas Hold'em (3/6) played daily. On the weekends in the poker room you can play No-Limit Texas Hold'em (3/6). Spotlight 29 Casino also has progressive jackpots currently at $22,000.The  Bad Beat progressive pot starts at $1000.
The Spotlight 29 Casino has three dinning establishments. The JEM Steakhouse offers guests steak, seafood, leg of lamb, duck and an assortment of side dishes and desserts. The price is moderate to expensive. Upscale dress, reservations are recommended.
The Café Capitata is a buffet style restaurant that is open 24 hours a day, on Friday, Saturday, Sunday on Holiday weekends. Their hours are 7am to midnight Sunday thru Thursday. Guests really enjoy the all you can eat Prime Rib buffet. Every Saturday night is Surf and Turf . They also offer a kids menu and kids prices. Adult buffet prices are $9.95 for lunch, dinner Saturday thru Thursday is $14.95 and Friday nights Surf and Turf is $18.95.
The food court also offer guests a place to grab a quick bite to eat at McDonalds, Checker Box Corner and the Jalapeno Grill.
Live entertainment is featured in the Spotlight Showroom by top headliners such as; The Little River Band, Boyz II Men, Jo-Jo, Kenny Rogers, Roseanne Barr and numerous other big names come to the Spotlight 29 Casino to perform on a regular basis. Be sure to check the calendar of events before you go so you don't miss out on a greater entertainer.
The Blue Bar is the place to be when your not on the casino floor. This nightclub over looks the casino, DJ's and dancing nightly, be sure to check the dress code before you go. The Blue Bar is open Thursday thru Sunday from 6pm to 2am.
The Spotlight 29 Casino also have numerous monthly promotions for several of the casino games, Senior day is Wednesday earn double dollars. If you enjoy a good game of bingo your in luck because they also has a Bingo Hall! There is something for everyone to enjoy at Spotlight 29 Casino
Leave a Reply