California Poker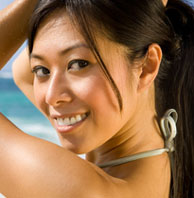 Welcome to Pokerfornia! We are the one and only authority site for poker players in California. This will be your one stop shop for the best California poker room reviews and information. We will regularly be adding trip reports from our loyal visitors. We are also following the CA poker legislation closely with our California poker news section. Good luck at the tables.
Subscribe to the Pokerfornia newsletter to receive up to date information on poker tournaments and casino promotions in California
Play Poker For Real Money
This article is from Pokerfornia, the leading source of California poker casinos review
Playing Online Poker For Real Money
Real Money Poker
Playing online poker for real money is a new opportunity for the poker enthusiast. No longer do they need to be confined to one casino setting. There are no lines, no waiting times and they can chose to play in their pajamas…. or even naked 🙂 without getting kicked out of the poker room.
This opportunity to play for real money has created a legion of "online pros", making a living from their homes.
Most sites have a play money feature which gives you the option to play for free and hone your poker skills.
When the players are comfortable and feel they have an edge, they can deposit real money and try to get a return on their investment. However, playing poker for real money doesn't come without risks of course. Only the top 20% of players or so are successful in the long run.
So if you think you have what it takes to be succesful and overcome these roadblocks, more power to you. If you are part of the top 1% of that 20%, poker will be ridiculously lucrative for you. Most of the money goes to the top of the food chain.
The question is do you have what it takes ? If you want to earn say from 500k to 1 million a month which is what the best players make, you will need to take your game very seriously.
You need to be persevering, join training sites, post hands in forums, get coaching, read as many books as possible, etc…
So while playing poker online for real money may seem like an attractive proposition, in order to be succesful and make it into that 20% bracket, you will need to work very very hard.
And being at the bottom of the 20% bracket isn't a guarantee of success. You will likely be a break even player at that point. All the players below you will be losing players and you will have made it past that first important milestone.
This is where the fun really begins though, because you will be competing againt the best players for all this "dead money". Remember that 80 % of players are losing players online.
The purpose of this post isn't to discourage you. In fact no other game gives you the opportunity to make thousands of dollars per hour every day like poker does. Or paying 20 bucks for a tourney on stars and taking the 20 000 dollars first prize. We are just saying that there is a direct correlation between the effort you will put in the game and your results.
We really hope you will take this game seriously and play online poker for real money .
Tags: online poker strategy
Leave a Reply