California Poker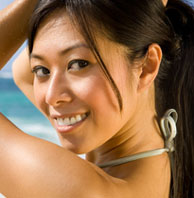 Welcome to Pokerfornia! We are the one and only authority site for poker players in California. This will be your one stop shop for the best California poker room reviews and information. We will regularly be adding trip reports from our loyal visitors. We are also following the CA poker legislation closely with our California poker news section. Good luck at the tables.
Subscribe to the Pokerfornia newsletter to receive up to date information on poker tournaments and casino promotions in California
Carbon Poker Review
This article is from Pokerfornia.com, the leading source of California poker casinos information.
Carbon poker is an exciting and rising poker room that caters to the US market. The sign up incentives are superb and include some of the best freerols in the industry. By signing up, you immediately qualify for 30 days of freerols. These run 4 times a day and give a chance to build a bankroll without depositing. Freerols are only one of the features that make Carbon so special. Read below for the 6 things that we like best about Carbon. You can also sample the gaming interface with our sreenshot below.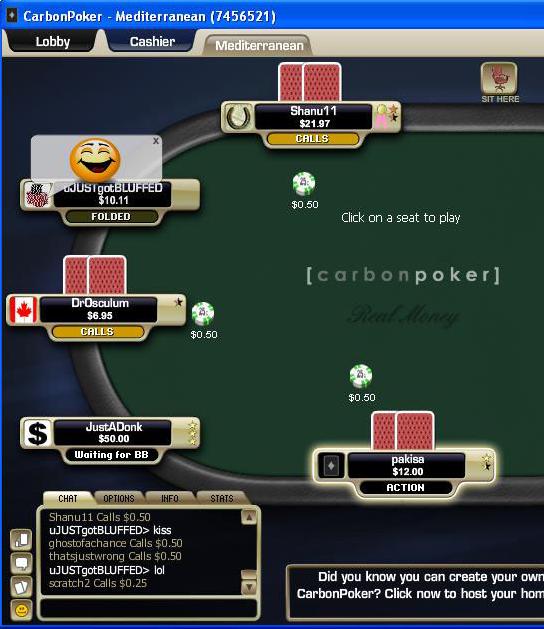 Top 6 Software features that make Carbon Special:
You can:
Reveal the community cards that would have been delt if the action had not ended. This may get you on tilt sometimes, but we think this is nice to have.
Create private rooms for you and your friends to play.
See your tournament wins displayed as trophys.
See your percentage to win when you are all-in. You can use this statistic as a wake up call if you keep on going all in with 10% equity.
Customize your poker table with your personal logo.
Expose only one card when you fold. Great to mess with your opponents heads and to keep them gessing.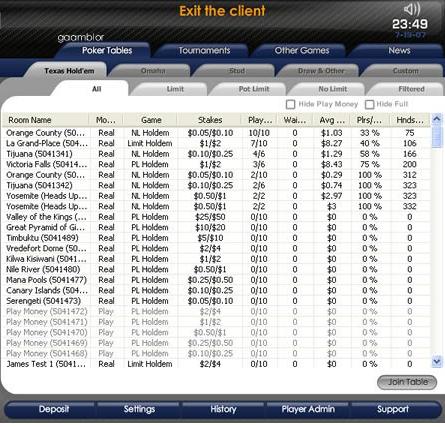 PLAY                          VISIT
Leave a Reply