California Poker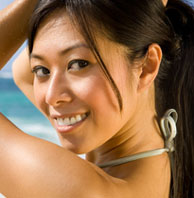 Welcome to Pokerfornia! We are the one and only authority site for poker players in California. This will be your one stop shop for the best California poker room reviews and information. We will regularly be adding trip reports from our loyal visitors. We are also following the CA poker legislation closely with our California poker news section. Good luck at the tables.
Subscribe to the Pokerfornia newsletter to receive up to date information on poker tournaments and casino promotions in California
Black Oak Casino – Black Oak Casino Poker Room
Black Oak Casino is located in Tuolumne, California. It is a 5 star casino located in the heart of "gold country" this casino stands out from all the rest as a family friendly casino. While you are playing the slot machines, table games or poker, the kids can be entertained with numerous supervised activities just for the. Which include bowling, special activities, live entertainment and even an arcade. So bring the kids and teens along there offer a special dance club just for the teens and enjoy yourself at the casino without worrying about the kids.
Games include Blackjack, Let It Ride, Pai GowPoker, Slot machines Texas Hold 'em and Video Poker. You must be 21 years old to enter the 164,770 square foot casino floor.
No Limit Texas Hold'em (3/6, 4/8, 9/18) Limit Texas Hold'em (1/3, 3/6, 4/8) are played regularly. Omaha Hi/Low (1/3, 3/6, 4/8) are played regularly and 7 Card Stud is played occasional. 3 Card Poker and Crazy Pineapple are played rarely.
For the poker players the Black Oak Casino has a lot to offer. Poker tournaments are offered seven days at week. Monday, Tuesday, Wednesday, Thursday, Friday, Saturday and Sunday at 11am is the Early Bird Tournament, buy ins range from $10 to $35 and the entry fees range from $5 to $10.
The Friday Night Bounty tournament starts at 7pm $55 buy in and $5 entry fee with a $10 bounty fee.
Other poker tournaments include No Limit, Limit Texas Hold Em' & Omaha High/Low Limit. Played Monday-Friday (except Holidays), at 12pm-2pm and 5pm-7pm buy in is $80 and you receive $100 in chips, no entry fee.
The Super Sunday Deepstack Tournament brings in a good amount of poker players, played on the last Sunday of every month. No-Limit Hold'em is the name of the game, buy in is $100 plus 10 additional buy-ins and you receive $10,000 in chips, with 30 minute rounds so everyone gets a chance to get in on the action.
Another favorite at Black Oaks Casino is the Big Hand Bonus, played the entire time the poker room is open. The only eligible cash game is Texas Hold'em. In order to win you need to make a big hand using both of your hole cards. Only the following hands are paid; 4 of a kind (pocket pair only) wins $20. and a Straight Flush will earn you an extra $50!
Texas Hold'em Bonus Poker – It's the dealers verses the players. The player and the dealer each play their best 5 card poker hand. A bonus bet is also available at the stat of the game the player can add an extra wager to his/her hand whether it wins or loses.
Special monthly poker tournaments offer a $20,000 guarantee, Buy in ranges from $100 to $250 and the entry fees range from $20 to $50. Be sure to sign up early to reserve your spot at the table.
After a few hours of poker playing guests can grab a bite to eat at one of six restaurants and a bar. The Seven Sisters offers upscale dining open for Sunday brunch from 10am to 1:30 and for diner between 4pm and 9pm. They are also open Wednesday and Thursday from 5pm to 10pm and Friday and Saturday from 5pm till 11-pm, reservations are recommended.
The Black oak café is close to the casino floor and offers breakfast, lunch and dinner. They are open 24 hours a day and have a large assortment of meals to choice from, low to moderately priced.
The Mill Sports Bar and Grill is open Monday thru Thursday from 11am to 11pm, Friday and Saturday from 11am to 1:30 am and Sunday from 10am to 10pm. They serve a large selection of appetizers, soups and salads, specialty sandwiches, burgers, steak, shrimp, chicken and they even have a kids menu!
Kingpins is family dinning opening Monday thru-Thursday from 11am-11pm, Friday from 11am-1:30am, Saturday from 10am-1:30am and Sunday 10am-10pm. They specialize in burgers, fries and pizza.
Willow Creek Lounge and Bar is open 24 hours a day and serves drinks and food from the grill. The other lounge is a smoke-free lounge, the Manzanita open from 10 am to 2am. They have an assortment of slot machines, as well as drinks and appetizers.
The Willow Creek Lounge offers live entertainment on Wednesday, Thursdays, Fridays and Saturday nights. Must be 21 or older and this is a smoke free lounge. They offer guests a full service bar, dance floor and tabletop slot machines.
Black Oak Casino is like no other Casino in Northern California they aim to please the entire family, so you will want to keep coming back!
Leave a Reply